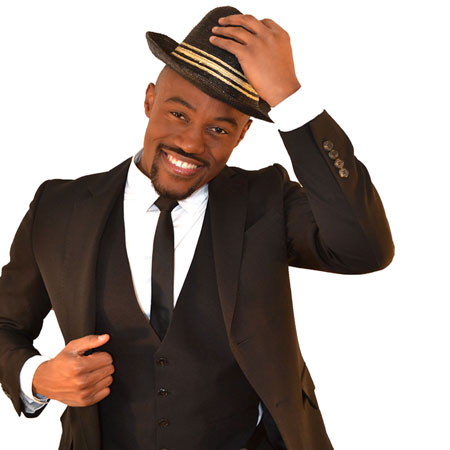 Pop Vocalist USA
Incredible pop party singer & solo male vocalist gives high-energy performances
Can perform with a live band or high quality backing tracks & dancers
Has shared stages with the likes of Beyoncé, Drake & Alicia Keys
Offers custom packages for weddings, corporate events, festivals & more
Based in Chester, Pennsylvania & available to book to perform at events worldwide
Our incredibly talented male pop vocalist and R&B singer has been performing and creating music for the last 10 years and has achieved a strong following of fans in America, Canada, Asia and Africa. He has had the pleasure of sharing stages with international super stars such as Beyoncé, Drake and Alicia Keys - a huge testament to his immense gift as a singer and performing artist.
His performances showcase compelling vocals, which range from soft and melodious to powerful and soulful, slick Prince-like moves and undeniable sex appeal. A born performer with a charismatic stage presence, this solo male vocalist from Chester, Pennsylvania offers up high-energy performances that will have audiences up and on their feet from the time he steps out on the stage, right up to the last resonating note.
Soulful and versatile, our pop party singer and male pop vocalist can also offer wedding entertainment and packages with performances of classic soul, R&B, jazz, country, gospel songs and Top 40 hits to cater to all musicals tastes and audiences.
So whether you're looking for a high-energy music performance with dancers for a corporate event or festivals, or soulful complication of R&B classics for a gala dinner, or a dance floor filling set to top of your wedding night, book our pop vocalist!
Top Tip
We have a whole range of amazing live bands and professional dancers that would perfectly compliment our Pennsylvanian solo singer's vocal performances, get in touch with our entertainment specialists for more info.