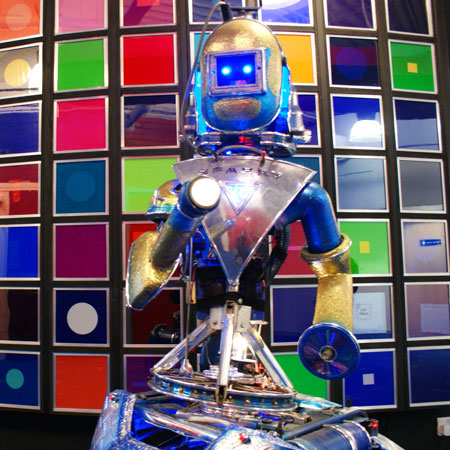 Recycled Robot
Talks, dances, plays music, squirts water & causes a sensation
Popular with corporate events, festivals, futuristically themed events...
Previous gigs inc Blue Peter, V & Glastonbury Festival, Millennium Dome
Based in South West England & available to perform at events worldwide
Delights children & adults alike with his electric personality
The Recycled Robot is a self propelled, radio-controlled, genuine 100% robot with no human parts at all and tons of personality.  At two metres tall, he talks, dances, plays music, squirts water and causes a sensation wherever he goes. The Recycled Robot is fully illuminated at night and is made from a fascinating array of recycled materials.
He delights children and adults alike, up and down the country with his electric personality. Come and shake hands with the Recycled Robot but be careful of his secret weapon or you might get squirted with water!
 
Created in 1994 the latest version of The Recycled Robot squirts water from its left arm, waves to you with its right, looks you up and down with its nodding head, and can spin indefinitely in either direction from its waist. It's controlled with a state-of-the-art digital remote control system, by its creator, who is always close by, posing as an onlooker. With an array of assorted lights and robot sounds, The Recycled Robot wanders up and down the street as if he were self aware, puzzling many people as to how he works and who, if anyone, is controlling him.
 
Especially good for Corporate Events, Product Launches, Sci-Fi Conventions, Futuristically Themed Events, Science Fairs, Recycle-Awareness Events and Street Parties throughout the UK and abroad.
Bradford Museum of Film and Television
Bromsgrove Festival
Newlyn Society of Artists
Lafrowda Day St Just
Blue Peter BBC TV
Cardiff International Festival
Darlington Festival
Hot on the Streets. Wigan Summer Festival
Netpark Science and Discovery Fair in Sedgefield
Dubai Mall Of The Emirates
Glastonbury festival
Manchester Streets Ahead
V Festival
The Millennium Dome
Golowan Festival Penzance
Silverton Street Fair
Horsham Festival
Oldham Festival
Thatcham Nature Discovery Centre
Coventry Godiva Festival
Exeter Festival
IDEA ARTICLES RELATED TO Recycled Robot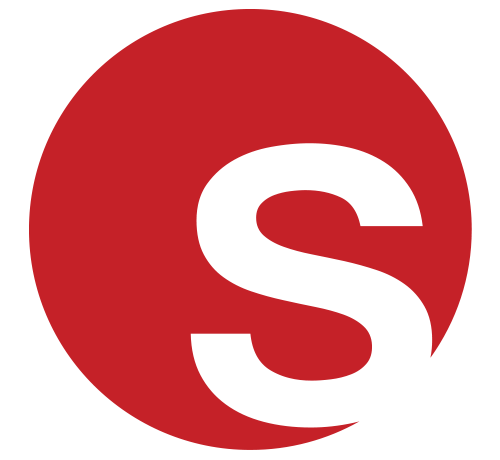 Fly to Infinity and Beyond with a Futuristic Theme and Space Age Entertainment
Fly to Infinity and Beyond with a Futuristic Theme and Space Age Entertainment
Grace Henley
|
23/09/2019