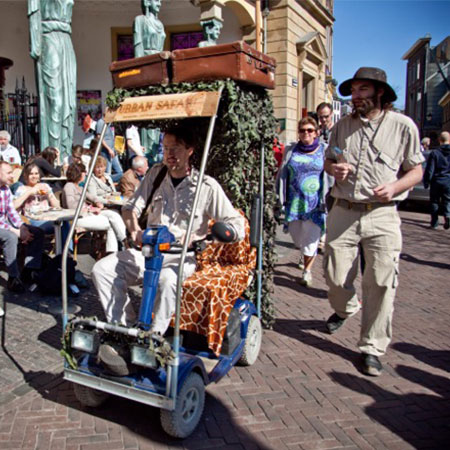 Roaming Safari Entertainers
Unique and funny street theatre will make participants discover humans in their natural habitat
Brave and adventurous explorers interact with different 'creatures' and even touch them
Interactive entertainment option for people of all ages is loved by both children and adults
Street theatre entertainment is ideal for shopping malls, street celebrations, festivals, theme parks, and many more!
These Roaming Safari Entertainers are based in Amsterdam and available for international bookings
Roaming Safari Entertainers PHOTOS
Have you ever imagined how wild animals feel during Safaris? You can now allow crowds at your event to witness how people's reaction would be with this roaming safari experience!
Our walkabout Safari Entertainers will undertake a unique search for the human species in their natural habitat. These street performers transform any random urban space into a wild environment and encourage people to use their imagination! Fully dressed as wild explorers, they will guide crowds through the streets helping them 'discover' how humans behave.
Participants will follow our street performers' 'all terrain scooter' through the crowded streets and will provide some of them with binoculars so they can see some humans at a distance without risking their lives.
Our brave and adventurous guides won't hesitate to interact with different humans to show people some of their characteristic features and some of them will even allow people to touch them!
This mix and mingle safari experience is an adventure for the whole family. Loved by both children and adults, this funny street theatre will make audiences burst into laughter and enjoy an afternoon of fun and games. It also helps family create shared memories together and leave your event with unforgettable memories in the form of pictures, our street performers are more than happy to pose for pictures.
Street theatre entertainment is ideal for family days, shopping malls, street celebrations, festivals, theme parks and many more!
Scarlett Entertainment offers a wide range of street theatre entertainment for events and occasions in the Netherlands and worldwide.
To book these sensational mix and mingle Safari Entertainers, contact us today and ask to speak to one of our Entertainment Coordinators. They will be more than happy to answer all your questions about this funny street theatre option and guide you through the booking process.
" Crazy nice and pure street theater! "

Watch This Space Festival, London
" The great thing about this safari experience is that the two leaders take a group in their fantasy world and put a credible and at the same time absurdistic walk through 'wildlife "

Oerolkrant
IDEA ARTICLES RELATED TO Roaming Safari Entertainers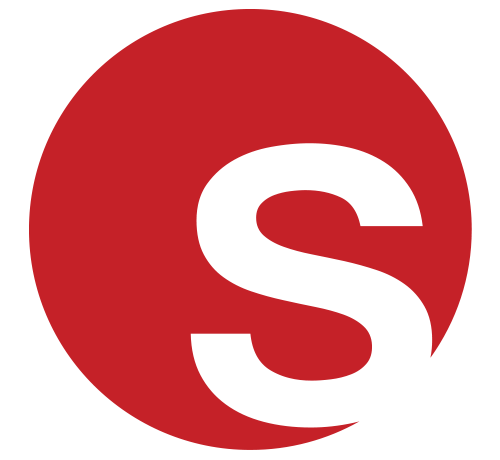 Our Most Popular Event Themes from 2018 and What to Expect for 2019
Our Most Popular Event Themes from 2018 and What to Expect for 2019
Juliana Rodriguez
|
19/10/2018