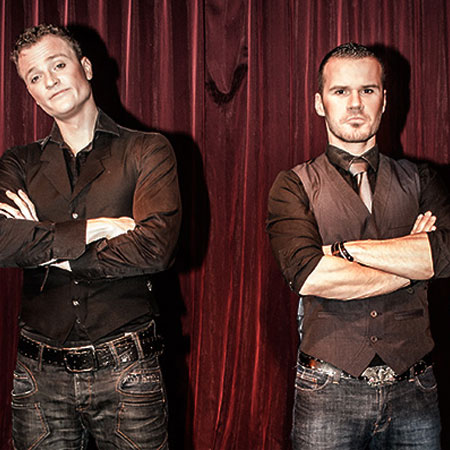 Singing Comedy Show
"Too good looking to be models & too lazy for a demanding career in music", our comedy musicians have settled on being loveable buffoons instead
The comedy singers perform a wide selection of shows inc. Party Shakers, Women's Day, Carnival, Oktoberfest & Xmas
Incorporating hilarious costumes, funny music & laugh out loud jokes, you won't stop giggling once our unique musicians take to the stage
Having performed for the likes of Deutsche Bundesbank, Viele Stadtfeste & Honda, this unusual musical act never fails to delight
Book Singing Comedy Show for events in Berlin & worldwide
Singing Comedy Show PHOTOS
With a roster of more than 8,000 acts, Scarlett Entertainment should be your go-to agency for all of your entertainment needs. Whether you are planning an intimate private party or large scale festival, we have a brilliant act to suit your event type or budget. If you are looking to test guests' laughing bones at your event, Singing Comedy Show is the perfect choice! Comedy singers with a difference, this unusual music act is the first choice for private and corporate clients across Germany and Europe. Filling events with humour and music, our comedy musicians will bring tears of laughter to audience's eyes. Truly some of the most unique musicians on the scene, this duo are a force of hilarity to be reckoned with.
Offering a wide variety of performance options in their unusual music act, our fantastic comedy musicians will cater to your specific event. Offering a choice of songs ranging from Bryan Adams to the Backstreet Boys, our talented comedy singers can determine the mood you want to create at your event.
Show options
- Party Shakers: 30- 120 mins. Situational comedy, witty announcements, sing along music
- Xmas: 30-60 mins 
- Wedding: 30-40 mins show audience and newly weds integrated into the programme. Fun for surprise shows!
- Oktoberfest: 30-120 mins with lost of audience participation and spontaneous comedy
- Women's Day: 30-60 mins, ideal for hen parties. Humour and music aimed at a female audience
- Carnival: 
Custom shows
Not only providing set shows, our unique musicians can even create a bespoke especially for your special occasion, catering to a specific theme or event type.
The ideal entertainment option for weddings, hen parties, festivals, Oktoberfest celebrations and Christmas parties, this versatile comedy act appeals to a huge range of audiences. Having performed for high profile clients including Honda, Deutsche Bundesbank and MEGAPARK Mallorca, these tried and tested performers never fail to titillate. For more information about booking Singing Comedy Show, don't hesitate to contact our team at Scarlett Entertainment today.
Summer of 69 - Bryan Adams
Ein Bett im Kornfeld - Jürgen Drews
Relight My Fire - Take That
Damn I love you - Matthias Reim
But please with cream - Udo Jürgens
Hollywood Hills - Sunrise Avenue
Achy Breaky Heart - Billy Ray Cyrus
Xmas
Merry Christmas Everyone - Shakin 'Stevens
Every year - cheerful sing-along version
Last Christmas - Wham!
Jingle Bells - Children Party Version
Rudolph the Red Nosed Reindeer
Winter Wonderland - Elvis Presley
White Christmas - Bing Crosby
Party
Schatzi give me a photo - Mickie Krause
One star - DJ Ötzi
I sing a Liad for di - Andreas Gabalier
Amarillo - Hermes House Band
You're my mate - Right Said Fred
500 Miles - Proclaimers
Women's Day
Everybody - Backstreet Boys
Relight My Fire - Take That
The Blues Brothers
Girls Girls Girls - Sailor
Stand up if you're women - (Go West)
Mrs Medley - with audience Animation
Oktoberfest
Clack Theater Wittenberg
Deutsche Bahn
BB Bank
REAL
MEGAPARK Mallorca
CSD Rostock
viele Stadtfeste
noch mehr Hochzeiten
übertrieben viele Vereinsfeiern
Honda
Deutsche Bundesbank
Deutsche Bank
GRG
Gewerkschaft der Polizei
IFA Berlin Sommergarten
Victoria Versicherungen
sehr viele Firmenfeiern
unendlich viele Geburtstagen
Funzel Leipzig
IDEA ARTICLES RELATED TO Singing Comedy Show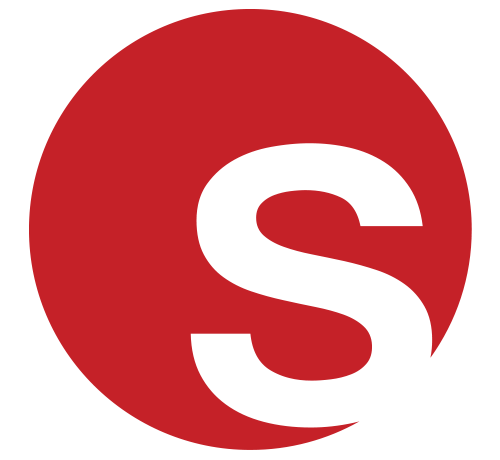 Music Entertainment With A Twist: Expect The Unexpected
Music Entertainment With A Twist: Expect The Unexpected
Grace Henley
|
28/03/2017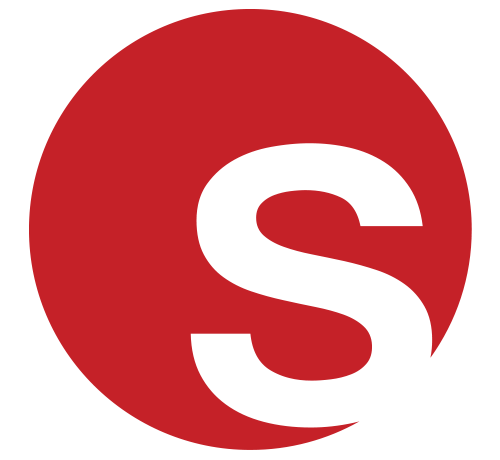 An Interview With Our Glass Harp Duo
An Interview With Our Glass Harp Duo
Grace Henley
|
18/09/2015