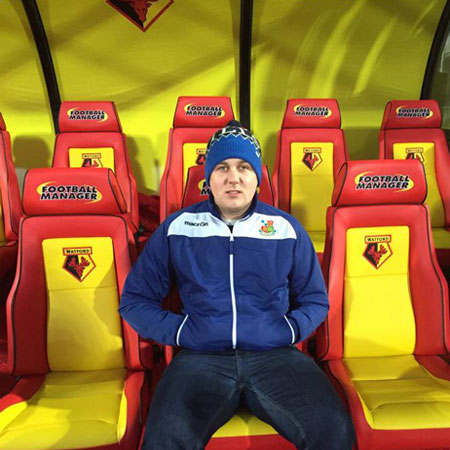 Solider Comedian Martin
An engaging event host, Martin shares tales of his experience in the military with a touch of rye humour
Ex Household Cavalry Regiment soldier Martin brings a unique perspective to his role as MC & comedian
Available to perform at corporate events, conferences, military functions & festivals
Previous performances include at Firestation Arts, Jongleur & Jagz Club
Based in Leeds & available to perform at events worldwide
Solider Comedian Martin PHOTOS
Hire after dinner speakers and comedy entertainment from Scarlett Entertainment UK for events in London and worldwide. Funny event host Martin is an ex soldier with the Household Cavalry Regiment, bringing a rye sense of humour and unique perspective to corporate events and functions. Having served as part of the horse guard for the opening of parliament and Afghanistan military tours, experienced army veteran Martin is available to book as a military speaker, comedy emcee or funny entertainer.
Whether you are looking for a comedy artist to work as an event host or you would like to hire a live comedy show to entertain guests after dinner, our talented soldier comedy artist never fails to captivate audiences with his one of a kind stories and charismatic personality. 
A true testament to the strength of human nature, comedy compere Martin turns terrifying situations into hilarious material for his live comedy shows and after dinner presentations. One of Scarlett Entertainment UK's most extraordinary comedy mcs, Martin's  comedy act is suited to a range of events including corporate functions, conferences and festivals. The perfect soldier comedian for any military event or remembrance, all of Martin's funny shows are conducted with the utmost respect and optimism.
If you would like more information about hiring a comedy show, funny event host or comedy speaker from Scarlett Entertainment, speak to our expert event coordinators today. 
The Stand Newcastle
Jagz Club Ascot
Jongleur Nottingham
Private event
Lancashire CCC
Solo show Leicester
Firestation Arts Windsor - Solo show with Nathan Caton
Solo show Seven Arts Leeds
Firestation Arts Windsor - Solo show
Romford Essex
Private event
Canvey Island Essex
Lincoln Football Club
Solo show Manchester
Private event
Heaton Comedy Club Stockport
Jongleurs Portsmouth
" racking tales told from a unique and refreshing perspective. He has confidence in droves and justifiably so as Martin is an act definitely worthkeeping an eye on "

BBC.co.uk