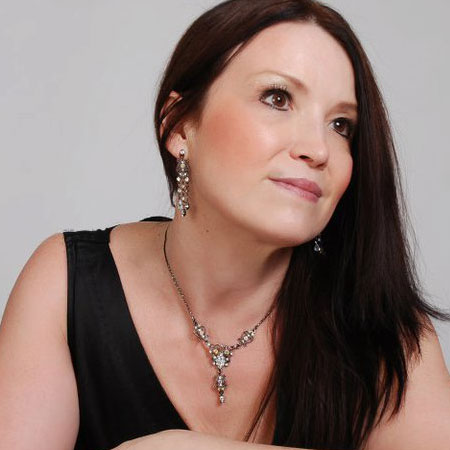 Soprano: Zoe
Popular Wedding Classical Soloist and Opera Singer for Events
As featured on Channel 4 and in 'Hello' magazine
Previous performances in India, Amsterdam, Italy, Istanbul and London
Performed in Opera Galas and Concerts internationally
Available to perform Worldwide
This artist has a large oratorio repertoire which takes her up and down the country. She sang the soprano solo in Carmina Burana for L'Opera de Lyon, France, and The Haydn Nelson Mass at St John's, Smith Square, St Matthew Passion at St Paul's, Hammersmith and Mozart Mass in C, and has performed at both weddings and private functions in locations such as Rome, Florence, New Delhi, London and Berlin.
Her orchestral engagements include the National Trust Centenary Concert with Hatstand Opera and the City of London Sinfonietta at Belton House with an audience of over 7,000 she has also been a finalist in the Great Elm Music Festival Annual vocal awards.  The singer has participated in the London Masterclass series and was one of the performers chosen to sing in their closing concert.
She was featured on Channel 4's The Wedding House television series and has sung in Opera Galas internationally in England, France and Portugal.
In the summer of 2003 she sang in Turkey where she also appeared on the Turkish Arts TV Channel D.
ADDIO DEL PASSATO (LA TRAVIATA) – VERDI
AH! NON CREDA MIRARTI (LA SONNAMBULA) – BELLINI
BATTI BATTI O BEL MASETTO (DON GIOVANNI) – MOZART
BRINDISI (LA TRAVIATA) – VERDI
CARO NOME (RIGOLETTO) – VERDI
CASTA DIVA (NORMA) - BELLINI
DEH VIENI NON TARDAR (LE NOZZE DI FIGARO) – MOZART
DER HOLLE RACHE KOCHT IN MEINEM HERZEN (DIE ZAUBERFLOTE)
E' STRANO!... AH FORSE E LUI… (LA TRAVIATA) – VERDI
EBBEN?... N'ANDRO LONTANA (LA WALLY) - CATALANI
ERNANI!... ERNANI INVOLAMI (ERNANI) - VERDI
FLOWER DUET (MADAME BUTTERFLY) – PUCCINI
INTERMEZZO (CAVALLERIA RUSTICANA) - MASCAGNI
JE VEUX VIVRE (ROMEO ET JULIETTE) – GOUNOD
LA DONNA E MOBILE (RIGOLETTO) - VERDI
MI CHIAMANO MIMI (LA BOHEME) - PUCCINI
MI TRADI QUELL'ALMA INGRATA (DON GIOVANNI) – MOZART
MUSETTA'S WALTZ (LA BOHEME) – PUCCINI
NESSUN DORMA - PUCCINI
REPERTOIRE LIST WITH ORCHESTRAL BACKING TRACKS
ACH ICH FUHL - THE MAGIC FLUTE
PORGI AMOR (LE NOZZE DI FIGARO) - MOZART
O LUCE DI QUEST` ANIMA (LINDA DI CHAMOUNIX) – DONIZETTI
REGNAVA NEL SILENZIO (LUCIA DI LAMMERMOOR) - DONIZETTI
FLOWER DUET (MADAME BUTTERFLY) - PUCCINI
O SOAVE FANCIULLA (LA BOHEME) - PUCCINI
O MIO BABBINO CARO (GIANNI SCHICCHI) – PUCCINI
O RENDETEMI LA SPEME... QUI LA VOCE (I PURITANI) – BELLINI
UN BEL DI VEDREMO (MADAME BUTTERFLY) - PUCCINI
VISSI D'ARTE (TOSCA) - PUCCINI
NON TI SCORDAR DI ME – CURTIS
SUMMERTIME - PORGY AND BESS
I COULD HAVE DANCED ALL NIGHT - MY FAIR LADY
TIME TO SAY GOODBYE
MANY A NEW DAY – OKLAHOMA
OUT OF MY DREAMS - OKLAHOMA
WISHING YOU WERE SOMEHOW HERE AGAIN – PHANTOM OF THE OPERA
REJOICE GREATLY - HANDEL
AVE MARIA  GOUNOD
AVE MARIA - CACCINI
AVE MARIA  SCHUBERT
LAUDATE DOMINUM - MOZART
ALELLUJAH - MOZART
AVE VERUM - MOZART
DOMINE DEUS - VIVALDI
CARO MIO BEN - GIORDANI
O HOLY NIGHT – ADAM
ZUEIGNUNG - STRAUSS
NON MI DIR BELL'IDOL MIO (DON GIOVANNI) – MOZART
National Trust
Piazza Opera Gala
Turkish Arts TV Channel
Charterhouse School Godalming Surrey
Dinnard Normandy Valentine Opera Gala
Kensington Palace
L'Opera de Lyon
Channel 4
Amsterdam Holland Christmas Concert
Chelmsford Opera Concert Great Baddow
And Many More...
Wessex Opera
" The party was amazing and I'm really very pleased with everything. Zoe is amazing and really put on an amazing show. She is sweet, smart and funny. "

Tim Campbell
" Zoe was so so great... "

Celebrity Wedding Planner Chris Fitchew, Beau Productions