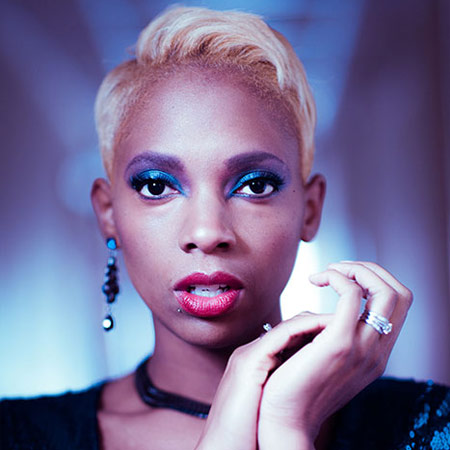 Soul Singer London
Highly sought after soul vocalist who can work with all genres of music
Her musical passion began at the tender age of 6 years old
Has worked with renowned musicians such as, Alicia keys, Omar, Jazzie B…
Is becoming known for her sultry vocals and amazing songwriting skills
Based in London and available to perform at events worldwide
Soul Singer London PHOTOS
Born in North London, this talented Soul Singer quickly began to display a love for life and a passion for music. Noticing the beginnings of something special, she began classical Violin and Piano lessons at the age of 6 later performing in her first professional show at 11yrs old.
Going on to study her chosen art at the prestigious Brunel University in London, Emma completed her degree in Music; developing an unrivalled knowledge of Music History, Vocal Jazz and the life and times of the legendary Billie Holiday. With the seeds sown, life became focused on inspiring others, spreading love and making music.
Due to her formidable vocals and specialist knowledge, Emma has been highly sought after to work with the greats across all genres of music. In 2005 she began working with the UK's very own living legend, Jazzie B and the movement that is Soul II Soul.
From Jazz, Reggae and Pop to Classical, Soul, RnB and Blues, the list of artists Emma has worked with world renowned international musicians such as, Alicia keys, Omar, Debbie Harry, Caron Wheeler, Jocelyn Brown, George Nooks, Sanchez, Duncan James, Mica Paris, Carleen Anderson, Charlotte Kelly, SOS Band… the list goes on.
Rapture - Anita Baker
Necessary - Artists Own
Midnight at the oasis - Brand New Heavies
Colibre - Incognito
Daydream - Artists Own
Misty blue - Dorothy Moore
I'm goin' down - Rose Royce
Brand new day - Artists Own
I never dreamed - Stevie Wonder
Too young to die - Jamiroquai
Cloudy days - Artists Own
Isn't she lovely - Stevie Wonder
I found lovin - Fat Back Band
Breathe - Artists Own
The way - Jill Scott
That's the way love goes - Janet Jackson
Elevation - Artists Own
He loves me - Jill scott
Green eyes - Erykah Bad
And Much More
Orange Moon - Erykah Badu
" Soul music, Jazz music, MUSIC needs voices like this. Beautiful! "

Roy 'The Roach' Marsh
" Soulful…an incredible voice. "

Jazz FM
" Phenomenal! Think Corrine-Bailey Rae with sizzle. "

Media2Radio
" One of the best singers I ever worked with. "

Bjorn Johansson- Sweden Got Soul Records
" Her vocal tone is warm, the shimmery vibes and hypnotic melody of her debut 'Necessary' eptomises everything that is good about British soul at the moment. "

Rachel Wakefield – Newsquest.
" Enjoying the breathiness of the vocals…Loving the vibe! It's necessary for all soul lovers… 'Necessary' sounds like Spring! "

JazzieB OBE