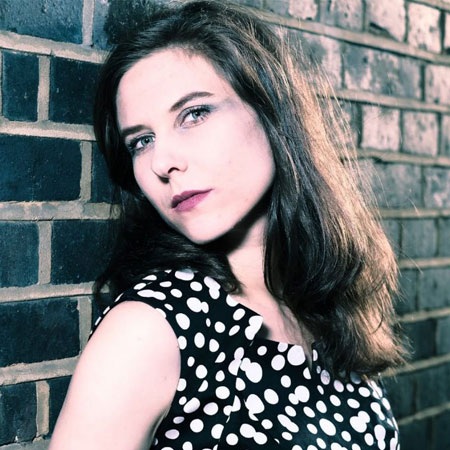 Surprise Opera Singing Chef
Fantastic surprise singer delivers a soothing and explosive experience
Incredible female vocalist displaying dynamic passion and phenomenal vocal range
Memorable live performance that can be tailored to mix with a variety of events
Perfect opera performer for private parties, corporate events, themed occasions, etc
Book our surprise act for events in the UK
Surprise Opera Singing Chef PHOTOS
Book our exciting surprise act and live performance, a sure fire way to keep your guests on their toes as they innocently enjoy their meals. Our brilliant female vocalist and opera performer will surprise your guests by performing a variety of scenes and scenarios that are enriched by her raw powered voice. Filled with sparkling humour and incredible operatic vocals, our sensational live performance featuring our rather stunning surprise singer delivering a high quality surprise performance that will leave your guests talking for weeks to come.
Performing as a chef, our surprise singer and female vocalist will spotlight your event in front of your guests, leaving them with unforgettable memories and experiences. Creating a delightful and grasping atmosphere, our live performance is filled with opera goodness, as our performer creates individual bespoke performances for each surprise act experience. A show that is designed to delight, entertain, and have your guests cheering and laughing! Our impressive surprise singer will not disappoint, as her intricate character wins over the hearts of your guests.
Having worked for a variety of clients that includes, The Guardian, Hoxton Hall, City Music Services, and more, our surprise act will allow clients to choose from an assortment of fun filled scenarios that are expressive and imaginative. Keeping your guests entertained and engaged from start to finish, our amazing surprise singer provides the perfect live performance for private parties, corporate gatherings, gala dinners, drink receptions, wedding receptions, ceremonies, celebrations, birthday parties, and much more.
If you are interested in booking our amazing surprise act and phenomenally flawless surprise singer for your upcoming special event or social gathering, contact any of our lovely Scarlett Entertainment team members, as they are standing by to assist you with our booking process, as well as answer any and all questions you might have in regards to our female vocalist. 
Contact our team of Entertainment Coordinators today.  
Harrods
City Music Services
The Guardian
Allen & Ovary
Hoxton Hall
St Mary le Bow
Suited & Booted
" City Music Services has been supporting her career development for more than two years now, recognising the considerable talent and potential she has as a classical artist, we are very keen to see her talent as a performer reach a wider audience. She is a diligent student of opera and the wider classical soprano repertoire, with a passion for performance and an immense desire to engage with her audience. The performances CMS has organised, in which she has performed, have been hugely enhanced by her contributions. Any organisation lucky enough to work with this fine young singer, will undoubtedly benefit from the experience and it's only a matter of time before she is an international artist "

Howard Charles, Founder and MD of City Music Services Ltd