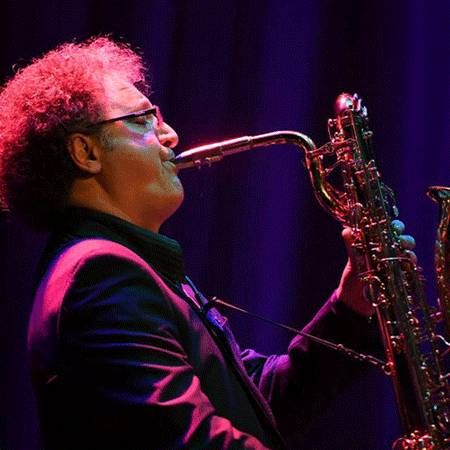 Tango Saxophonist
An Argentine Saxophonist who has helped develop the inclusion of the sax in the language of tango
His trademark tango saxophonist sound can be heard on many recorded albums and on over a dozen record collaborations with fellow artists
A musician who has toured across Argentina, South America, Europe and USA performing to a wide range of audiences
He has also composed music for TV and Radio, exhibitions and installations in galleries as well as for film animation and live events
Based in Buenos Aires Argentina and available for worldwide bookings
A Tango Saxophonist who has helped develop the inclusion of the sax in the language of Tango, his trademark sound can be heard on many recorded albums and collaborations with artists and makes for exceptional live event music that is rich in culture and musicality. 
Our Argentine saxophonist has toured across Argentina, South America, Europe and USA performing to a wide range of audiences and astounding guests of all ages with his remarkable Tango sax fusion. 
With over 20 years of experience developing his original compositions in his own style that fuses tango, jazz gestures and academic procedures that put his writing and playing in an area of originality, tradition and future of Buenos Aires. 
Boasting live event music that is guaranteed to astound audiences of all ages this exceptional Tango Saxophonist is perfect for corporate events, private functions, weddings, grand openings and more. 
Available as a soloist as well as performing alongside fellow artists and as apart of an orchestra this talented Argentine Saxophonist boasts live event music that is rich in culture, style and flair. 
A Tango Saxophonist who has composed music for  TV and radio, exhibitions and installations in galleries as well as for film animation and live events, our Argentine saxophonist can adapt his unique sound to accommodate every event and stun audiences worldwide with his revolutionary fusion of tango and sax music. 
Our Tango Saxophonist has many accolades to his name having won The National Fund Arts Award of Argentina and Best Music Award at the Festival of Poetic Films New York. Playing in jazz groups and collaborating with many renowned artists this exceptional musician boasts live event music and event entertainment that is of the highest calibre. 
To book our Tango Saxophonist for more information about live event music and event entertainment, contact our team of Entertainment Specialists today.