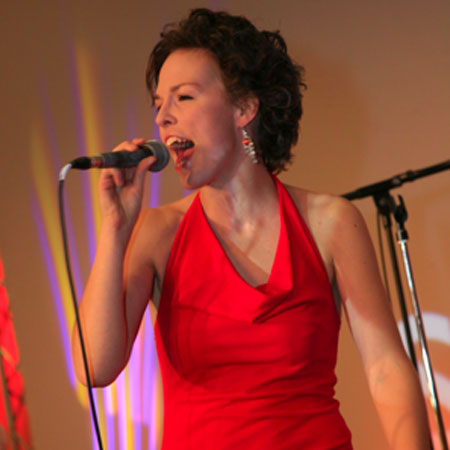 The Vienna Band
Fantastic jazz band create the perfect mood with their warm, scintillating sound and polished performances
Party band bring the romance and charm of Vienna to their international song repertoire
Covers band offer a huge range of pop, rock, soul, jazz and lounge music to suit any occasion
Brilliant ballroom band perform classic and modern ballroom dance music including foxtrot, quickstep, tango, Viennese waltz and many more
Incredible Austrian function band available for events worldwide
Bring the glamour, allure and romance of Vienna to your event with our fantastic jazz band. Our stylish and sophisticated party band brings a distinctly Austrian charm to their performances of all the biggest international hits. Performing an incredible range of music drawing from jazz, soul, pop, ballroom and rock to create a highly versatile and exciting sound, this ballroom band are perfect for any occasion. With a flexible lineup of highly talented musicians who are all veterans of the European jazz scene this function band deliver top notch musicianship and polished, smooth performances great for setting the mood at parties and getting guests in the mood to dance. Book our magnificent covers band for a dynamic and uniquely entertaining night of music your guests won't soon forget.
This Austrian function band is perfect for creating a warm, elegant mood with their scintillating music and refined, jazzy performances. Our jazz band offer swinging jazz and lounge renditions of big pop hits from the likes of Britney Spears, Stevie Wonder, Michael Jackson and Robbie Williams alongside a great selection of smooth jazz standards. Our covers band offer brilliantly mellow and relaxed lounge music to set the ambience at dinner parties and events as well as dynamic and lively party sets to fill up the dance floor at wedding receptions, corporate events and parties.
This brilliant ballroom band is the ultimate choice for providing an elegant and alluring soundtrack to a night of Latin or ballroom dance. With a range of traditional and modern foxtrot, tango, quickstep and cha cha music and much more besides, our covers band will have guests dancing all night long. Scarlett Entertainment features a fantastic range of cover bands for events and shows around the world.
To book The Vienna Band or another fantastic act contact our team.
Ain't Nobody (Chaka Khan)
Can't Take My Eyes Off Of You (Gloria Gaynor)
Dancing Queen (ABBA)
Don't Stop Me Now (Queen)
From New York To L.A. (Patsy Gallant)
Genie In A Bottle (Christina Aguilera)
Gimme Gimme Gimme (ABBA)
Grace Kelly (Mika)
Happy Birthday (Stevie Wonder)
Hit The Road Jack (Ray Charles)
Hot Stuff (Donna Summer)
I Love Rock 'n' Roll (Joan Jett)
I Will Survive (Gloria Gaynor)
I'm Outta Love (Anastacia)
I'm So Excited (Pointer Sisters)
Ironic (Alanis Morissette)
Isn't She Lovely (Stevie Wonder)
Knock On Wood (Eddie Floyd)
La Camisa Negra (Juanes)
Lady Madonna (Beatles)
Let's Get Loud (Jennifer Lopez)
Love Is In The Air (John Paul Young)
Mercy Mercy Mercy (Joe Zawinul)
Money Money Money (ABBA)
My Life (Billy Joel)
Respect (Aretha Franklin)
Sex Bomb (Tom Jones)
Simply The best (Tina Turner)
Sir Duke (Stevie Wonder)
Sisters Are Doing It For Themselves (Annie Lennox)
Son Of A Preacher Man (Aretha Franklin)
Streetlife (Randy Crawford)
Sunny (Bobby Hebb)
The Ketchup Song (Las Ketchup)
This Will Be (Natalie Cole)
Time Of My Life (Dirty Dancing)
Together Again (Janet Jackson)
Wake Me Up Before You Go-Go (WHAM!)
Walking On Sunshine (Katrina & the waves)
Watermelon Man
You Can Leave Your Hat On (Joe Cocker)
POP BALLADS AND MEDIUM-TEMPO-SONGS:
All At Once (Whitney Houston)
Baby Can I Hold You (Tracy Chapman)
Beautiful (Christina Aguilera)
Change The World (Eric Clapton)
Das Beste (Silbermond)
Don't Know Why (Norah Jones)
Don't Speak (No Doubt)
Du erinnerst mich an Liebe (ich+ich)
Feel (Robbie Williams)
Feelings (Albert Morris)
Heal The World (Michael Jackson)
Hello (Lionel Richie)
How Deep Is Your Love (Bee Gees)
I Can See Clearly Now (Jimmy Cliff)
I Could Be The One (Donna Lewis)
I Just Can't Stop Loving You (Michael Jackson)
I Will Always Love You (Whitney Houston)
Just The Two Of Us (Bill Withers)
Just The Way You Are (Billy Joel)
Killing Me Softly (Fugees)
Leuchtturm (Nena)
Liebe ist (Nena)
Life (Des'ree)
Love Is All Around (Wet Wet Wet)
Love's In Need Of Love Today (Stevie Wonder)
Mein Stern (Ayman)
Mornin' (Al Jarreau)
Promise Me (Lutricia McNeal)
Saving All My Love (Whitney Houston)
She (Elvis Costello - "Notting Hill")
She's The One (Robbie Williams)
Sometimes (Britney Spears)
Sorry Seems To Be The Hardest Word (Elton John)
Thank You For Loving Me (Bon Jovi)
That's What Friends Are For (Dionne Warwick)
The One (Shakira)
The Voice Within (Christina Aguilera)
Time After Time (Tuck & Patty/Cindy Lauper)
Unbreak My Heart (Tony Braxton)
Underneath Your Clothes (Shakira)
You Are The Sunshine Of My Life (Stevie Wonder)
You've Got A Friend (Carole King)
LOUNGE MUSIC:
A Nightingale Sang In Berkely Square
Agua de beber
Ain't She Sweet
All Of Me
All The Things You Are
Almost Like Being In Love
Angel Eyes
At Last
Autumn Leaves
Bei Mir Bist du schein
Besame mucho
Blame It On My Youth
Blue Moon
Body And Soul
Brasil
But Not For Me
Caravan
Cheek To Cheek
Come Away With Me
Danke schön
Desafinado
Fly Me To The Moon
Georgia On My Mind
God Bless The Child
How High The Moon
How Insensitive
I Got Rhythm
I Wanna Be Loved By You
L.O.V.E.
Love And Marriage
Love Me Or Leave Me
Makin' Whoopie
Mister Sandman
Misty
Mona Lisa
Moonlight In Vermont
Moonriver
More
Morning Of The Carnival
My Baby Just Cares For Me
My Favourite Things
My Funny Valentine
My Romance
Nature Boy
Night And Day
Once I Loved
One Note Samba
Peace
Pennies From Heaven
Polkadots And Moonbeams
Round Midnight
Song For My Father
Somewhere Over The Rainbow
Sophisticated Lady
Stolen Moments
Summertime
Tea For Two
That's All
The Girl From Ipanema
The Lady Is A tramp
This Masquerade
Triste
Wave
What A Difference A Day Made
What A Wonderful World
Witchcraft
PARTY SONGS:
STANDARD
Viennese Waltz
traditional (instrumental):
An der schönen blauen Donau (J. Strauß)
Frühlingsstimmenwalzer (J. Strauß)
Rosen aus dem Süden (J. Strauß)
Wiener Blut (J. Strauß)
modern:
Mr Bojangles (Sammy Davis Jr)
My Favourite Things (from "The Sound Of Music)
Que Sera (Doris Day)
Slow Waltz
Come Away With Me (Norah Jones)
Für mich solls rote Rosen regnen (Hildegard Knef)
Kiss From A Rose (Seal)
Misery (P!nk)
Moonriver
True Love (Grace Kelly und Bing Crosby)
What The World Nees Now (Dionne Warwick)
You Light Up My Life (Debbie Boone)
Slow Fox
Let's Do It
Love And Marriage
Strangers In The Night
New York New York
That's All
Witchcraft
Foxtrott
Cheek To Cheek
Fly Me To The Moon
L.O.V.E
My Romance
Somewhere Beyond The Sea
Zieh die Schuh aus
Quickstep
All Of Me
Autumn Leaves
But Not For Me
How High The Moon
I Got Rhythm
Love Me Or Leave Me
Mister Sandman
The Lady Is A Tramp
Tango
Money Money Money
Nature Boy
This Masquerade
LATIN
Rumba
Besame Mucho
Desafinado
Girl From Ipanema
How Deep Is Your Love
How Insensitive
I Just Called To Say I Love You (Stevie Wonder)
Ich bin von Kopf bis Fuß auf Liebe eingestellt
Just the way you are
Nature Boy
Once I Loved
Something Stupid (Robbie Williams)
Summertime
Sway (Michael Buble)
That's What Friends Are For
Wave
Cha Cha
Let's Get Loud (Jennifer Lopez)
Don't know why (Norah Jones)
How deep is your love (Bee Gees)
I could be the One (Donna Lewis)
I just can't stop loving you (Michael Jackson)
More
Smooth Operator (Sade)
Tea for two
Samba
Brasil
Caravan
Copacabana
One Note Samba
Triste
What A Difference A Day Made
OTHERS
Boogie Jive & Rock 'n' Roll
Blue Suede Shoes
Boogie Woogie Bugle Boy
Choo Choo Boogie
Hit The Road Jack
Ich will keine Schokolade
Knock On Wood (Amii Stewart)
Wake Me Up Before You Go-Go
Walking On Sunshine
Charleston
Bei Mir Bist Du Schein
Ain't She Sweet
Mister Sandman
Polonaise:
Fächerpolonaise (C.M. Zierer)
BALLROOM MUSIC
Palais Coburg Vienna
Schloss Bernau Fischlham
Schloss Esterhazy Eisenstadt
Schloss Laxenburg
Schloss Orth Gmunden
Ana Grand Hotel Vienna
Hilton Stadtpark Vienna
Hotel Maier's Söchau
InterContinental Hotel Vienna
Radisson SAS Palais Hotel Vienna
Restaurants:
Europahaus Vienna
Kriterium Vienna
Schutzhaus Rosental Vienna
Waldschenke Mauerbach
Other locations:
ega Vienna
Hofburg Vienna
IZD Tower Vienna
Museumsquartier Vienna
Reed Messe Vienna
Castles palaces:
Palais Ferstel Vienna
Schloss Cobenzl Vienna
Schloss Katzelsdorf
Schloss Obermayerhofen Sebersdorf
Schloss Wilhelminenberg Vienna
Hotels:
Hilton Danube Vienna
Hotel Bristol Vienna
Hotel Panhans Semmering
Penta Renaissance Hotel Vienna
Benediktinerhof Gumpoldskirchen
Kaiserbahnhof Laxenburg
Restaurant Kahlenberg Vienna
Stockerwirt Sulz im Wienerwald
Federal Chancellery Vienna
Haus des Sportes Vienna
Immofinanztower Vienna
keyclub k47 Vienna
Guildhall Vienna
Thai Embassy Vienna
Burg Lockenhaus
IDEA ARTICLES RELATED TO The Vienna Band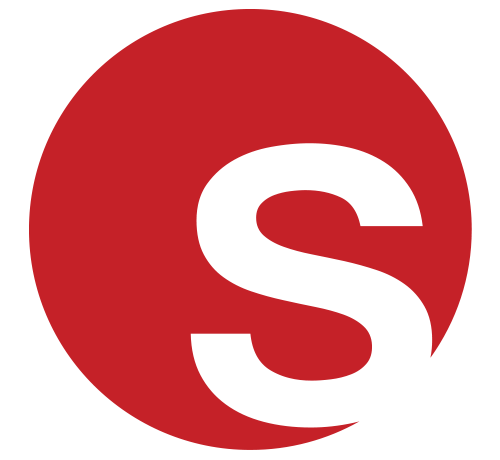 Top UK Bands & Live Music To Book This Summer
Top UK Bands & Live Music Ideas for Summer Events
Grace Henley
|
11/05/2021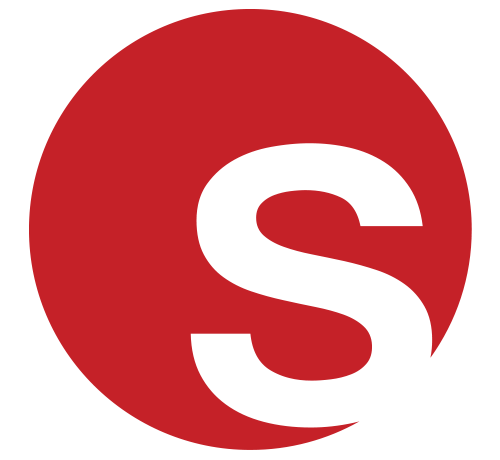 How to Surprise Millennials and Draw Social Influencers to Your Event Using Experiences
How to Surprise Millennials and Draw Social Influencers to Your Event Using Experiences
Grace Henley
|
12/10/2018