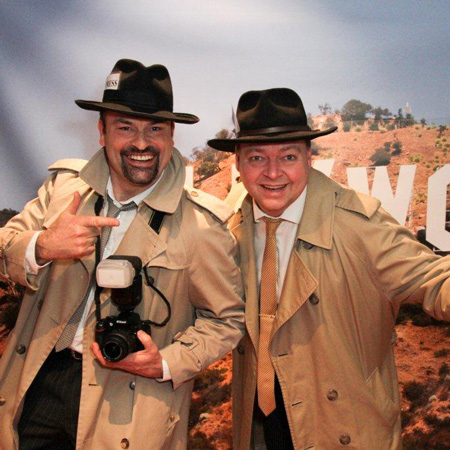 Themed Event Paparazzi
Event paparazzi capture your party in themed costumes
Funny costumes in a variety of themes bring more fun to your event photography
Get copies of all photos taken downloadable from their website
Superb for themed events such as Hollywood or Oscars
London-based act available for bookings worldwide
Themed Event Paparazzi PHOTOS
Book our event photographers for comic themed entertainment, great for your Hollywood theme party. Not only providing classic paparazzi costumes, these photographers with a great sense of humour have a large variety of themes, including clowns, detectives, aristocratic English gents, 60s theme, Arctic explorers, World War II pilots, Hawaiian party guys, 18th century fops, pirates, Jedi and more. 
Choose from male or female paparazzi - or a combination - and have them swamp your red carpet just like the BAFTAs. Guests will be surprised at this novel take on the humble event photographer and enjoy the fun, celebrity nature of your party. All of the photos taken will be available for download from the supplier's website the day after your party, meaning you can smother social media almost straight away. 
Thanks to the huge number of themes available from these paps, you can be sure that they've got something to suit your event, whatever it may be! The most common and popular is, of course, the Hollywood theme celebrity party, brilliant for an Oscars night. 
But the real advantage here is being able to have event photographers who can suit your themed event. It's a shame to go to the effort to throw a themed party and have event photographers in T-shirts and jeans, but that worry is now a think of the past with these themed paparazzi! Their wardrobe is extensive, as their photos demonstrate, so you can relax knowing they'll turn up in all of their themed finery. The only think you'll have to explain to your guests is why guests at your Renaissance party have digital SLRs!
To book the themed paparazzi, contact our team of dedicated entertainment coordinators today!
" Having them stand in Leicester Square, outside Cafe de Paris was fantastic. Photographing our guests as they arrived, tourists were stopping and asking for pictures as they thought our guests were real celebrities. The pictures were amazing and everybody was raving about them. "

Private Client
" Ladies day at Plumpton Racecourse wouldn't be the same without the Themed Event Paparazzi! They can be relied upon to offer a fun but professional service with a fantastic gallery of online photos, so our racegoers can remember their day at the races. We wouldn't hesitate to recommend Themed Event Paparazzi and you should book them if you want your event to go with a swing. "

Private Client - Plumpton Ladies' Day
" They are great fun to have around - and their dressing up takes a lot of beating. They are charming and jolly with the guests and make everyone feel comfortable. Oh… and they take great pictures! "

Private Client - Platts Energy Dinner
" They arrived well in advance of the event and took the time to be fully briefed and understand our event objectives. During the event they did a wonderful job of transporting our guests back to the 1920s and offered a wonderful and immersive experience. "

Private Client - Hendsor House
" Thank you for going above and beyond to create a bespoke 1920s camera for our 20s themed event! The guests loved it and it really made then feel special as they walked down the red carpet! The paparazzi looked so great in their costumes that tourists on Park Lane thought they were the real deal! The photos are fantastic too! "

Private Client - Grosvenor House
" You really helped get the night going, you made what can be really 'stiff' photos of people at an event appear so easy. So many of our team don't normally like photos, but with the fun of the 'Hollywood' theme you got people laughing and smiling all through the evening. The photos are amazing, and so many to look at the girls are looking at printing a whole set! "

Private Client - The Implant Centre
IDEA ARTICLES RELATED TO Themed Event Paparazzi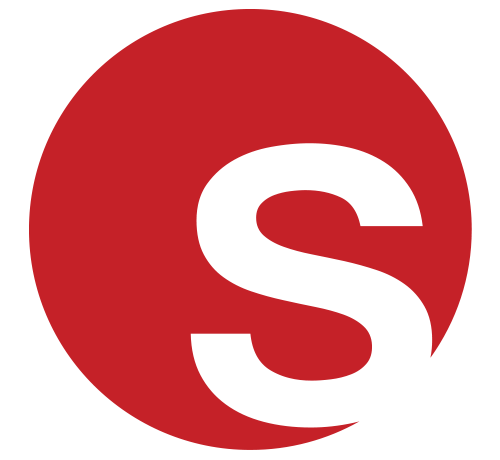 Celebrating 130 Years Of Parisian Cabaret With Our Top French Cabaret Shows
Celebrating 130 Years Of Parisian Cabaret With Our Top French Cabaret Shows
Grace Henley
|
25/10/2019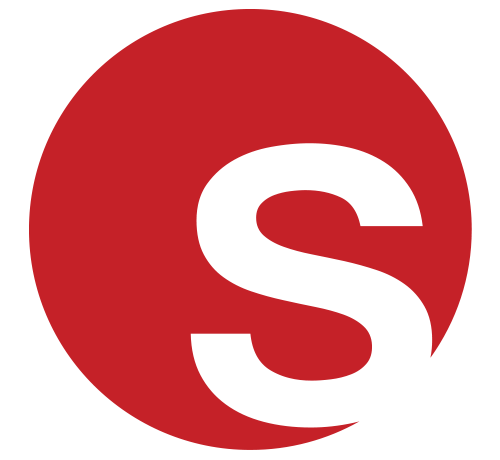 007 Entertainment Ideas for your James Bond Themed Party
007 Entertainment Ideas for your James Bond Themed Party
Juliana Rodriguez
|
16/10/2019