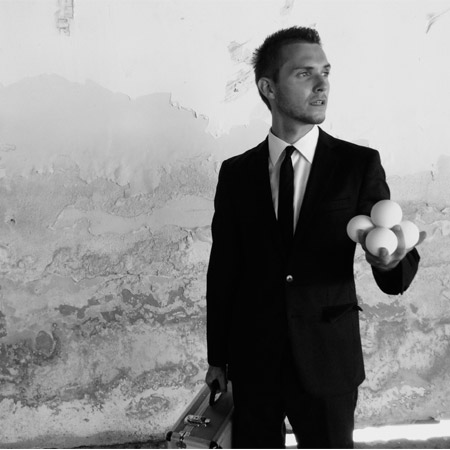 Toronto Magician & Circus Act
A charming magic show crossed with a circus act: expect excitement, laughter and plenty of surprises
Each dazzling performance incorporates comedy magic, mind reading, juggling, balancing and illusion
Our performer offers two different 45 minute stage shows magic-circus shows or can be hired as a close up magician
Has previously performed illusion shows at Glastonbury Festival, Air Canada Centre & Bristol Old Vic
Available to hire for events in Toronto and worldwide
Toronto Magician & Circus Act PHOTOS
Scarlett Entertainment is a leading booking agency providing a wide range of acts and shows for events across the world. Toronto Magician & Circus Act is one of the most sought after magicians in Canada and internationally, providing wow factor live entertainment for all occasions. Whether you are looking for an illusion show, circus show or close up magicians for your event, our versatile live magic artist is sure to amaze and delight audiences. A spectacular magic show for all ages, guests are sure to be charmed by this charismatic Canadian and his bag of tricks.
Described as "admirable and inspiring" by the Canadian Association of Magicians, our renowned circus artist honed his skills at Circomedia contemporary performance programme in Bristol and Versicio School of Performing Arts in Switzerland before taking to the stage as an experienced professional. Awarded first place for his circus act at Asti Theatre Festival, our esteemed performer has built a strong reputation for his dynamic live shows and warm personality.
Incorporating a wide range of skills into his 45 minute magic shows, each performance includes:
 Mind Reading
 Comedy Magic
 Illusion 
 Juggling
 Stunts
 Balances
...and much more
It is the combination of magic show and circus skills that make our performer truly unique. The playful unison bring fun and anticipation into every illusion show and encourage laughter from the moment the curtains come up. Ideal for corporate functions, gala dinners, cruise ships and festivals, our magic artist also performs as a close up magician. Mixing and mingling with guests for up to 2 hours at your event. A great option for trade shows and wedding receptions, our lively performer is the perfect ice breaking entertainer for any networking occasion.
Top Tip:
Our magician can be booked as a duo with a fantastic female magician 
Having performed at some amazing events such as Glastonbury Festival, Cirque Bijou and Edinburgh Circus Convention, as well as for high profile clients like IMAX and Wal-Mart, our experienced circus artist knows exactly how to captivate any audience. If you would like any more information about booking an amazing illusion show from our talented performer for your event, don't hesitate to contact us at Scarlett Entertainment today.
Scotiabank BuskerfestToronto Canada Rogers Centre Toronto Canada
Cineplex Toronto Canada
Marriott Hotel Toronto Canada
GM Motors Toronto Canada
Toronto Raptors Toronto Canada
Wal-Mart Toronto Canada
Tim Hortons Toronto Canada
IMAX Corporation Toronto Canada
Shoppers Drug Mart Toronto Canada
Bank Of Montreal Toronto Canada
The Fairmont Royal York Hotel Toronto Canada
Westin Harbour Castle Toronto Canada
Ambassador Hotel Toronto Canada
Edinborough Circus Convention Edinborough U.K.
Bath University Bath U.K.
Cancoil Thermal Company Kingston Canada
Theatre Shows
Old Vic Theatre Bristol U.K.
Cegep Andre Laurendeau Theatre Quebec Canada
The Grand Theatre Kingston Canada
Murray Hatfield's Magic & Miracles Fantasy Show Ottawa Canada
Julius Littman Performing Arts Theatre North Miami Beach U.S.A.
T.V.
CTV News Toronto Canada
C.K.W.S. T.V. Kingston Canada
Corporate Events/Festivals
Air Canada Center Toronto Canada Mcdonalds Toronto Canada
University Of Toronto Toronto Canada
Future Shop Toronto Canada
Molson Toronto Canada
Hockey Canada Toronto Canada
Chevron Toronto Canada
Valero Energy Toronto Canada
Canadian Tire Toronto Canada
Toronto Hydro Corp Toronto Canada
Queen's University Toronto Canada
Loblaws Toronto Canada
National Logistics Services Toronto Canada
Famous Players Toronto Canada
Crawley Circus Convention London U.K.
Magi-Fest Convention Columbus Ohio U.S.A.
National Theatre London U.K. The Hourth Theatre London U.K.
Salle Pratt & Whitney Quebec Canada
College St-Charles Garnier Quebec City Canada
Center in the Square Theatre Kitchener Canada
National Youth Tech Leadership Conference - Queen's University Kingston Canada Confederation Center of the Arts Nova Scotia Canada
Drew Carney's Early Morning Show on KGW Portland Oregon U.S.A. The Weather Network with Rachel Schoutsen Toronto Canada
CP24 Toronto Breaking News Toronto Canada
Glastonbury Festival. Glastonbury U.K
" IMPRESSIVE! "

Air Canada Centre
" Everyone really enjoyed the show and I'm sure we will be working together again. Thank you! "

Nike
" Thank you again for such a great performance it was enjoyed by all. It was a special treat! "

Hilton Hotels & Resorts
IDEA ARTICLES RELATED TO Toronto Magician & Circus Act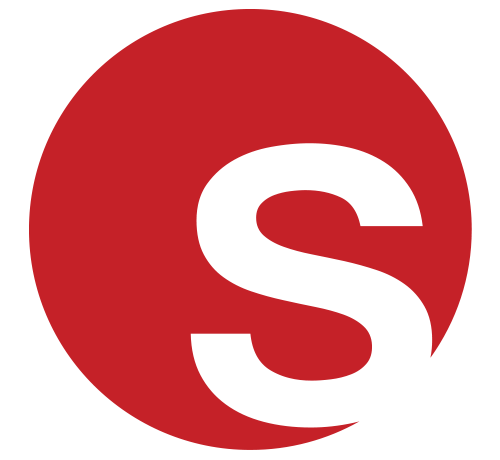 Our Specialists Recommend: Hara Hiroki Hologram Illusions
Our Specialists Recommend: Hara Hiroki Hologram Illusions
Grace Henley
|
06/03/2020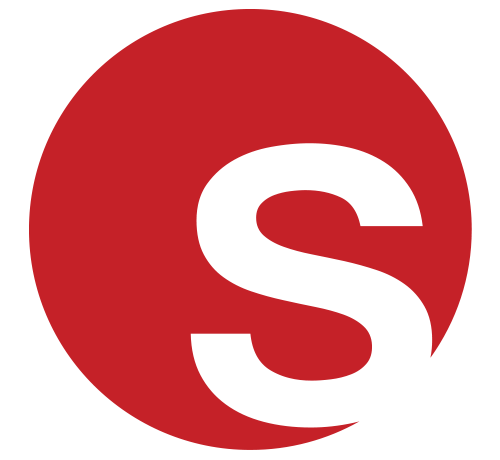 8 Questions to Ask When Hiring A Magician Answered By 3 Magicians
8 Questions to Ask When Hiring A Magician Answered By 3 Magicians
Juliana Rodriguez
|
11/07/2017