Ukraine Event Band
Wonderful sounding cover band that'll fill your event with exceptional sounds and sights.
Talented female led band will perform a variety of hits songs from an assortment of genres.
Memorable live music show experience that'll keep your lounge packed.
Ideal function band for private parties, live lounges, corporate events, etc.
Book party band for events throughout Ukraine and worldwide.
Book our elegant live lounge cover band, and treat your guests at your upcoming special event or social gathering to a memorable live music show experience that is built to leave lasting impressions. Sure to be a hit among your guests, our exceptional party band boast a set list of over 150 songs, a care free attitude, and wonderful instrumentals and soothing vocals. Our talented female led band will entertain and engage with ease, from start to finish. Performing from an assortment of different genres, our skilled function band are bound to leave your guests with unforgettable memories and experiences. 
Delivering a dazzling and stunning live music show filled with cover songs spanning from jazz standards, bossa nova, pop lounge, and more! Our talented female led band will perform hits including, "Billie Jean" by Michael Jackson, "Blue Moon" by Frank Sinatra, "Roar" by Katy Perry, and Lady Gaga's "Poker Face." Our professional function band are the real deal, and will fill your event with sensational atmospheric qualities, as our cover band keeps your venue light hearted and filled with joy. A dazzling party band that can adapt their performance to fit a variety of event themes and styles. 
Offering everything from classy and soothing vocal melodies to soothing and relaxing instrumentals, our exceptional function band will perform four sets of 45 minutes, a long running live lounge live music show that is fit for an assortment of different event types and sizes. Keeping your special occasion flowing with sensational sounds, our talented female led band are memorable and are bound to leave lasting impressions at your upcoming social gathering with ease. The perfect live music show experience for private parties, corporate functions, gala dinners, family days, receptions, weddings, live lounges, and much more.
If you are interested in booking our wonderful and talented cover band for your upcoming special occasion or gathering, contact any of our amazing entertainment experts here at Scarlett Entertainment who are more than happy to assist you with your booking needs, and answer any questions you might have. 
Adele "hello"
Adele "rolling In The Deep"
Adele "send My Love"
Alannah Myles "black Velvet"
Alicia Keys "a Woman's Worth"
Alicia Keys "if I Ain't Got You"
Aloe Blacc "wake Me Up"
Ayo "down On My Knees"
Amy Winehouse "rehab"
Amy Winehouse "valerie"
Amy Winehouse "you Know I'm Not Good"
Astrud Gilberto "aqua De Beber"
Astrud Gilberto "girl From Ipanema"
Aviccii "addicted To You"
Ben E King "stand By Me"
Beyonce "halo"
Bill Evans "my Foolish Heart"
Bill Haley "rock Around The Clock"
Bill Withers "ain't No Sunshine"
Bill Withers "just The Two Of Us"
Billie Holiday "summertime"
Bob Dylan "knocking On Heaven's Door"
Bob Marley "i Shot The Sheriff"
Bob Marley "don't Worry Be Happy"
Bob Marley "no Woman No Cry"
Bobby Hebb "sunny"
Bobby Sinclar "world Hold On"
Bruno Mars "treasure"
Carl Perkins "blue Suede Shoes"
Caro Emerald "riviera Life"
Calvin Harris "how Deep Is Your Love"
Ccr "have You Ever Seen The Rain"
Chaka Chan "ain't Nobody"
Chris Isaak "wicked Game"
Chubby Checker "let's Twist Again"
Chuck Berry "johnny Be Good"
Clean Bandit "rather Be"
Consuelo Velazquez "besame Mucho"
Daft Punk "get Lucky"
Dean Martin "sway"(A-moll)
Depeche Mode "enjoy The Silence"
Depeche Mode "personal Jesus"
Diana Krall "cry Me A River"
Dnce "cake By The Ocean"
Doris Day "cheek To Cheek"
Doris Day "dream A Little Dream Of Me"
Doris Day "perhaps Perhaps Perhaps"(H-moll)
Duffy "mercy"
Fools Garden "lemon Tree"
Françoise Hardi "comment Te Dire Adieu"(D-moll)
Frank Sinatra "blue Moon"
Frank Sinatra "fly Me To The Moon"
Frank Sinatra "quite Nights"
Frankie Valli "can't Take My Eyes Off You"
Earth Wind & Fire "september"
Ed Sheeran "thinking Out Loud"
Ella Fitzgerald "lullaby Of Birdland"
Elvis Presley "only You"
Eric Clapton "tears In Heaven"
Estelle "american Boy"
Eurythmics "sweet Dreams"
Gabriella Cilmi "sweet About Me"
Gloria Gaynor "i Will Survive"
Gloria Jones "tainted Love"
Gnarls Barkley "crazy"(A-moll)
Helena Paparizou "my Number One"
Hozier "take Me To Church"
Imelda May "big Bad Handsome Man"
James Brown "i Feel Good"
Jamie Foxx "fly Love"
Jeff Buckley "hallelujah"
Jessie J "price Tag"
Jessie Ware "running"
Jessie Ware "say You Love Me"
Joan Jett "i Love Rock'n'roll"
Joan Osborne "one Of Us"
Joe Cocker "you Can Lean Your Hat On"
John Legend "all Of Me"
John Newman "love Me Again"
Katy Perry "i Kissed A Girl"
Katy Perry "hot'n'cold"
Adam Lambert "feeling Good"
Michael Jackson "black Or White"
Michael Telo "ai Se Eu Tip Ego"
Mina Mazini "lo Faresti"
Miss Li "my Heart Goes Boom"
Mr. Big "wild World"
Modjo "lady"
Moloko "sing It Back"
Nancy Sinatra "big Bang"
Nat King Cole "l.o.v.e"
Nirvana "smells Like Teen Spirit"
No Doubt "don't Speak"
Norah Jones "don't Know Why"
Nirah Jones "sunrise"
Peggy Lee "fever"
Pharrell Williams "happy"
Phill Collins "another Day In Paradise"
Pink "funhouse"
Ray Charles "hit The Road Jack"
Rihanna "diamonds"
Rihanna "umbrella"
Selena Gomez "i Love You Like A Love Song"
Sade "no Ordinary Love"
Sade "smooth Operator"
Sam Brown "stop"
Sam Smith "la La La"
Sergio Mendez "mas Que Nada"
Sia "cheap Thrills"
Shakira "hey Amores"
Shakira "ojos Asi"
Shakira "objection"
Shakira "tu"
Shakira "whenever Whenever"
Shoking Blue "venus"
Stevie Wonder "isn't She Lovely"
Stevie Wonder "i Just Call To Say I Love You"
Sting "englishman In New York"
Sting "every Breath You Take"
Sting "fragile"
Sting "it's Probably Me"
Sting "roxanne"
Sting "shape Of My Heart"
Rosana "el Talisman"
Rosemary Clooney "mambo Italiano"
Ruth Etting "all Of Me"
Tanita Tikaram "twist In My Sobriety"
Tina Turner "simply The Best"
Tito&tarantula "after Dark"
The Beatles "can't Buy Me Love"
The Beatles "come Together"
The Beatles "let It Be"
The Beatles "twist And Shout"
The Cardigans "lovefool"
The Doors "people Are Strange"
The Eagles "hotel California"
The Weeknd "can't Feel My Face"
The White Stripes "seven Nation Army"
Van Morrison "moondance"
Vaya Con Dios "nah Neh Nah"
Zaz "je Veux"
4 Non Blondes "what's Up"
Katy Perry "roar"
Katy Tiz "the Big Bang"
Kylie Minogue "i Can't Get You Out My Head"
Lana Del Ray "blue Jeans"
Lana Del Ray "summertime Sadness"
Lana Del Ray "west Coast"
Lady Gaga "you And I"
Lady Gaga "poker Face"
Little Richard "tutti-frutti"
Lorrie Lieberman "killing Me Softly"
Los Lobos "la Bamba"
Lykke Li "i Follow Rivers"
Madcon "beggin"
Madonna "la Isla Bonita"
Maroon 5 "moves Like Jagger"
Maroon 5 "secret"
Maroon 5 "sugar"
Maroon 5 "sunday Morning"
Maroon 5 "this Love"
Maywood "pasadena"
Megan Trainor Ft. John Legend "like I'm Gonna Loose You"
Michael Jackson "billie Jean"
IDEA ARTICLES RELATED TO Ukraine Event Band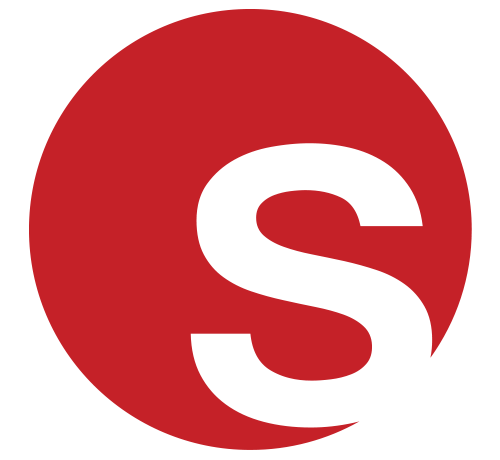 Top UK Bands & Live Music To Book This Summer
Top UK Bands & Live Music Ideas for Summer Events
Grace Henley
|
11/05/2021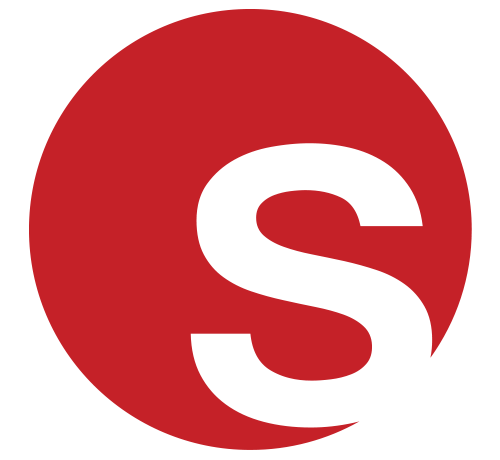 How to Surprise Millennials and Draw Social Influencers to Your Event Using Experiences
How to Surprise Millennials and Draw Social Influencers to Your Event Using Experiences
Grace Henley
|
12/10/2018