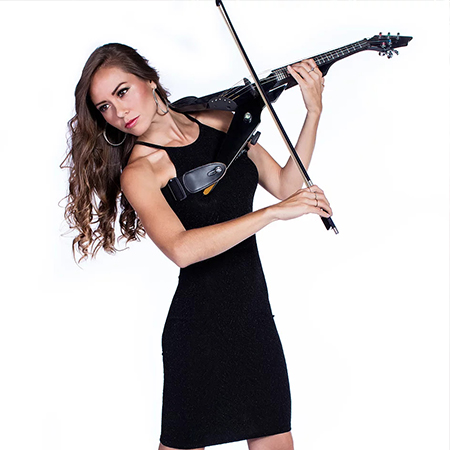 Violinist and Dancers USA
Available to play with both electric or traditional violins
Charming performances that incorporate both dance and live music
A range of lineups available and routines available
High-energy performance which is a joy to watch for audiences
Based in the USA and available to travel to events
Our stunning violinist with accompanying backup dancers
Violin and dance combine to create a high energy performance
Our talented female violinist is now available to perform alongside a dedicated group of dancers, offering a high energy performance that effortlessly combines live music and dance together. Skillfully playing violin whilst also including elements of the surrounding choreography, it's a wonderful display that is an ideal entertainment choice for a range of events.
Diverse repertoire of material
Charming renditions of modern material and classical pieces alike are skillfully reimagined to bring a unique flavour to every performance. The use of electric stringed instruments really lends itself to a modern way of performing and helps add new depth to pieces.
f you want to find out more click here, or to see some of our other acts you might be interested in, follow this link