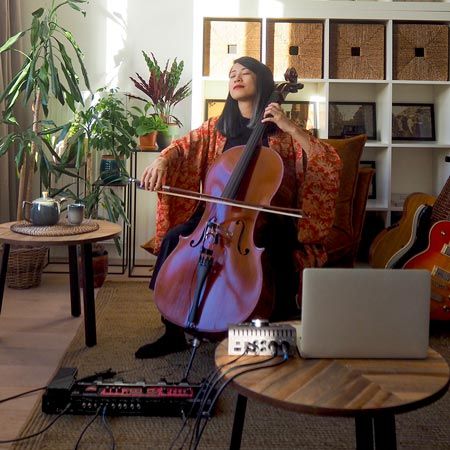 Virtual Music For Meditation
Our music producer and cellist creates cello journeys for meditation, relaxation and sleep with her unique live cello meditation experience
An intimate lie-down concert of deep cello vibrations and sweeping cello melodies that will send you into a meditative state
Before a piece is played, she will first play a low grounding tone and then play sweeping cello melodies on top based on different emotions
Through the combination of music and meditation, you may experience, healing and deep relaxation as well as feeling more emotionally grounded
Our cello player has performed at sold-out shows and has featured in Forbes and The Washington Post; she has over 5 million streams on Spotify
Virtual Music For Meditation PHOTOS
FAQs
Please describe your virtual workshop in detail
There will be a meet and greet to allow guests to roll in and they are invited to get their space ready (with a warm tea, pillows, blankets, their best set of headphones)
This is followed by an introduction and a summary of the session and the music. There will be four of the artist's compositions on the cello, each with a low grounding tone and meditative melodies. 
Next an opening meditation; a five-minute guided meditation with an awareness exercise to bring awareness through the body and let go of distractions. 
The music starts with piece number one. Number two through four comprises one minute of silence and two minutes of guided breathing and awareness. The final five minutes are for closing meditation and a wrap up ending with participants writing in the chat one word to express how they feel and opening the floor for Q&A or comments. 
Can your show be customised for clients?  If yes, how, please give as much detail as possible. What is the lead time to create the customisation?
Yes. Customisations can come in the form of timing - 20, 30 or 45-minutes. Generally speaking, our cello player does not do longer than 60 minutes unless it's together with someone else. 
Less or no meditation in some cultures prohibit meditation in other forms, so she can do a writing task or give journal prompts instead. 
There can also be more focus on sound healing with a more fact-based introduction about the benefits.
Audience interaction and participation can be varied, including integrating a writing task or journal prompt or vocal toning.
Do you offer both pre-recorded and live-streamed shows? If so, how long do you require to create a pre-recorded video for a client?
Our cello player only offers live music meditation experiences.
Where is your show set up? 
The show is set up in the artist's living room. There is a professional audio soundcard with a two-microphone set-up for audio, one for voice and one for the cello. 
The room is lit with ceiling lamps, a hanging lamp and two standing lamps. There is an ethernet cable for the internet, so the connection is stable.
How many cameras do you use in your virtual show and what is the quality?
The session uses one camera: a Sony a7C compact full-frame mirrorless camera with a 35mm 1.8f prime lens. 
What levels of interaction are there with live audiences?  How does this work?
The most interaction is in the beginning during the meet and greets and at the end. If it's a small group, they are encouraged to speak through the microphone and have their cameras on so the cello player can see their faces. Bigger groups are encouraged to use the chat function. During the meditation, there is no interaction from the audience side, and they are allowed to turn their cameras off, but she does check-in between each piece and asks them to contemplate the song they just heard and focus on their breath. The level of interaction is customisable.  
What platform do you prefer to use for your Virtual Show? What other platforms have you used?
Our artist is most familiar with Zoom (most interaction, worst audio), followed by YouTube (least interaction, best audio). She has used Google Meet and Microsoft Teams, but both platforms require a work-around using live-stream to deliver professional quality audio. For Google Meet, she streams through YouTube, and the host shares a Chrome tab inside the meeting. For Microsoft Teams, she needs to set up a live-stream and encoder, and the host shares this. 
Do you have a technician that helps with the set up of your virtual show?  If not, please detail how you cope with technical issues during a live stream.
Our talented player handles all the technical aspects of the show herself, and as a musician, she studied sound engineering so has a perfect handle on the sound.
How long is your virtual show?
One hour is the standard show time. 30-minute sessions are also available upon request. 
Do guests need anything to be able to participate?
A pillow, blanket, warm drink and a good set of headphones is encouraged. 
Is there a minimum and a maximum number of attendees that can take part in the show?
There is no actual minimum who can attend and the maximum depends on the platform. For YouTube, there is no maximum.  
Are you happy to have a technical call or rehearsal session with the client in advance of the show? The technical call must be in the show location with the same connection.
For Zoom and YouTube, she is happy to log in 15 minutes before the event. For Google Meet, Microsoft Teams and any platform where the artist is unfamiliar or an extra step to set up, yes, a technical call or rehearsal session is possible.  
Are there any platforms that are not compatible with your act or that you prefer not to work on?
Our musician advises against using the native Google Meet and Microsoft Teams platforms due to the lack of an option to disable audio processing. However, she does have a work-around for both platforms using live-stream to deliver professional quality audio.
" Her beautiful talent playing the cello and led us into a relaxed, meditative state. The experience was an absolute pleasure. Thank you so much Janice. We had a great participation, and I feel confident speaking on behalf of the team that this was the most wonderful way to end the week! "

Google
" A genuine and accommodating host. We had to revise the session a little and she was there to provide suggestions to meet our group's needs. It was an absolute pleasure being able to hear her music and to connect with her through the session. She thoughtfully arranged and presented her pieces to include elements of interactivity. It was nourishing for the soul and just the short break I needed away from work. Highly recommend this. Thank you. "

Airbnb
" This experience was absolutely wonderful! We booked it for part of our corporate holiday event series. She not only has amazing music, but also a soothing voice that was great for guiding us through the meditation. Even if you are not super into meditation (like myself), her overall guiding makes for a perfection introduction into meditation. And also, her music in itself makes the experience all worth it! She was also very flexible in time and in using Microsoft Teams. I highly recommend for both individual and group bookings! "

Microsoft
" I reserved a private group session for an EOY team celebration to wrap up a year that can at best be described as "extraordinary." And that's what this experience was, extraordinary. I didn't know what to expect, but she very quickly put us at ease. Throughout the experience, I felt both immersed in my own personal journey yet connected to my team at the same time. She is very talented and her music is beautiful. I would highly recommend this, and will do it again! "

YouTube
" Highly recommend this experience! I received feedback from numerous employees who attended this event and they said it was their favourite virtual experience that we have offered during this time of COVID-19! 10/10 would book this event again! I left feeling relaxed, at peace and motivated for the rest of the day! "

Coinbase
IDEA ARTICLES RELATED TO Virtual Music For Meditation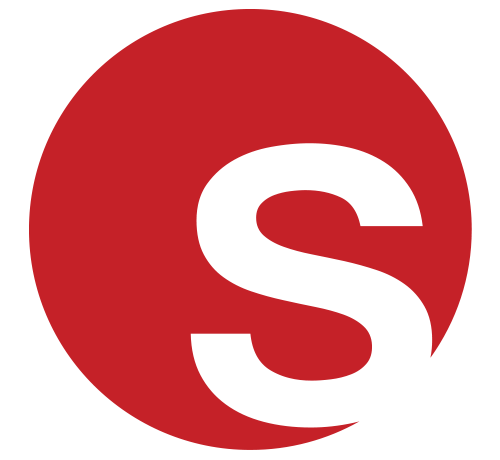 Virtual Event Entertainment For Ramadan
Entertainment for Celebrating Ramadan Virtually
Freya Britton
|
23/04/2021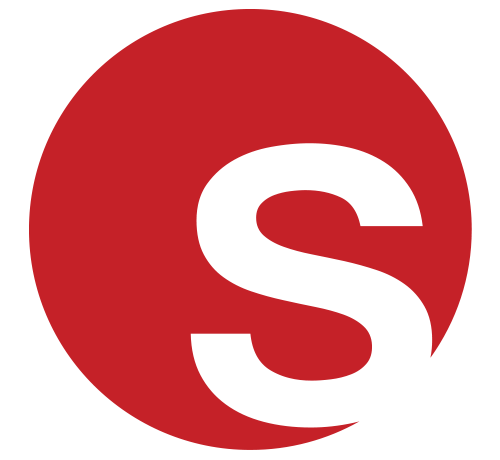 Virtual Party Ideas for Pride 2021
Virtual Entertainment to Celebrate Pride 2021
Grace Henley
|
14/04/2021