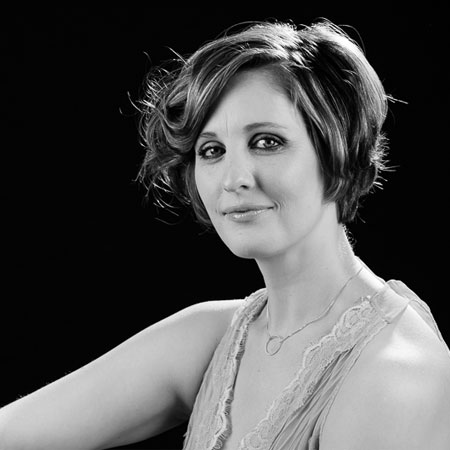 Vocalist Lilli
An extremely dynamic and diverse singer songwriter
Highly experienced in live studio, concert and radio performance
Covers a broad range of pop, disco, jazz, soul and more
Takes influences from Aretha Franklin, Mary J Blige, Chaka Khan and more
Based in the UK and available to perform at events worldwide
Singing professionally since 2002, Vocalist Lilli is a highly professional singer with many years of experience in live studio, concert and radio performance.
A dynamic and highly diverse singer songwriter, she performs in up to four different acts, including an ABBA tribute, a function band, a premier girl band tribute and a live band covering Funk and Soul favourites from across the years.
In addition to this, Lilli is an exceptionally talented and successful solo artist, taking influence from artists such as Aretha Franklin, Mary J Blige, Chaka Khan and Alicia Keys. She covers a broad range of pop, disco, jazz, soul and more and is happy to take any requests for your special event.
She has performed alongside various professional acts including Louise Dearman, Duncan Heather, Sam Brown, Jane McDonald, Rhydian Roberts and finalists from TV programme, Britain's Got Talent.
Available to perform as a soloist with backing tracks, Lilli can also perform in a duo with an acoustic guitarist, with a live pianist, or a full live band.
Cranes Wine Cafe
The George and Dragon Salisbury
Salisbury City Hall
The Milford Hall Hotel
The Red Lion Hotel Salisbury
Ardmore House Hotel Hertfordshire
Grasmere House Hotel
JKs Wine Bar Eastleigh
The Swansea Grand Theatre Swansea
The Stars Appeal Charity Salisbury
Jas Hair Salons
Qudos Music Bar and Grill
The Chapel Nightclub
The Salisbury Playhouse
The White Hart Salisbury
Woburn Safari Park Hertfordshire
Linley Manor
The Rose and Crown Hotel Salisbury
The Mayflower Southampton
The Giles Brothers
Ladies Who Love Events
" "We have booked Lilli for New Years Eve two years running and we are now looking at more reasons to book her in 2015! She offers the perfect blend of quiet, laid back songs at the start of the evening (which is perfect while people are eating) with a lively, upbeat disco set to end the evening, which never fails to fill the dance floor! I wouldn't hesitate to recommend Lilli to anyone wanting a slick, professional and fun show!" "

Cranes Wine Cafe
" "I have had the pleasure of listening to Lilli sing on many occasions and she never disappoints. A true professional with outstanding vocals and stage presence, she truly is the highlight to any event." "

Amie Croft, audience member
" "It is very clear Lilli has a true passion for singing as this shines in her performances. Lilli is flawless vocally with great stage presence. I would recommend highly." "

Krystal Sparkle, Singer
" "Your harmonies were beautiful and blended well. You have a lovely voice!" "

Natalie Weiss, Singer
" "I have experienced Lilli not only as an amazingly strong, successful performer on stage, but as an inspiring, fun and flawless teacher of a singing company, all which would be nothing without her talent and skill!" "

Anna Watson, Student
" "I have seen Lilli sing on numerous occasions, I have worked with Lil and photographed her performances. Lil absolutely commands the stage and her voice is outstanding. I really look forward to working with her as I get the best seat in the house and get to watch her captivating performance." "

Scott Munro, Photographer
" "We have booked Lilli on a couple of occasions to sing in our venue and each time have been struck by what a delight she is to work with. She is fun, incredibly helpful and understands instinctively what is required for the style of occasion. She has a vocal range and repertoire of songs which leave other singers standing in the shade and we are looking for reasons to work with her again. A total delight." "

Private Client