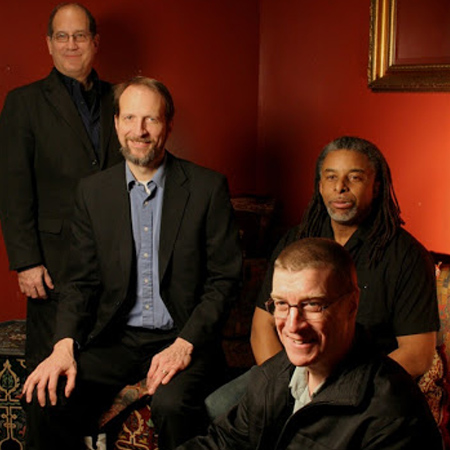 Washington Jazz Band
Been a staple of the Washington DC music scene for over 20 years
Play a wide selection of Brazilian and American Jazz
Had tenures at Cafe Lautrec, Utopia, and Bossa Bistro
Jazz keyboardist Wayne has performed with famous acts such as The Coasters
Available as a jazz trio or a jazz quartet
This jazz Trio/Quartet have been a staple of the Washington DC music scene for over 20 years, with long tenures at Cafe Lautrec, Utopia, Columbia Station, and Bossa Bistro.  They play a wide selection of Brazilian and American Jazz.
Their latest CD reflects the eclecticism of the band; a swing version of Carinhoso, a jazz trio take on Jimi Hendrix, a ballad medley of Edu Lobo and Benny Goodman classics, and originals in choro, samba-breque and jazz waltz styles.
Jazz keyboardist Wayne has performed with such famous R&B acts as The Coasters, The Shirelles, The Marvellettes, and Jimmy Norman. He was a keyboardist and composer for the '80's funk band "SKYY" from 1981 to 1989, and possesses a gold record commemorating their chart-topping Album "Sky Line" on Salsoul Records. Born in New York City, Wayne moved to Washington in 1989, and has played Brazilian and American Jazz in the nation's capitol since then.