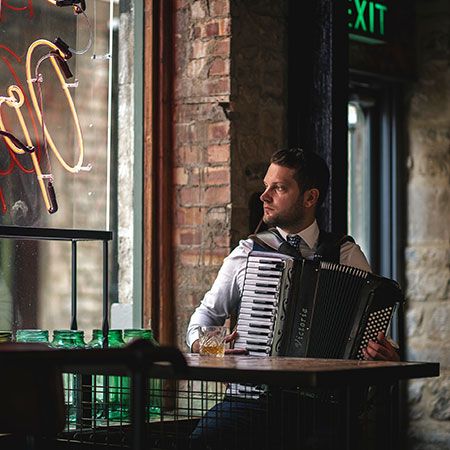 Accordionist UK
Professional accordionist playing classics and favourites tailorable to client preferences
Perfect background music for sophisticated events
Plays a range of French classics, tango, folk, gypsy music and much more
Atmospheric and evocative, great for themed events
Lincolnshire-based company available for regional bookings
Book our brilliant UK accordionist for atmospheric French music. Give your wedding an authentic Parisian vibe with this café music accordion player, or a gypsy jazz twist. Our accordionist plays classical favourites and traditional French tunes from the folk, jazz and modern realms. 
Having played many instruments from a young age, our accordionist started on the piano, developing his right hand technique and his love of songs and songwriting. Having been inspired by the masters of gypsy jazz Django Reinhardt, Stephane Grappelli and tony Murena, he took up one of the staple instruments of the genre: the accordion. 
With bass, chords and melody, the accordion is an extraordinarily versatile (but notoriously difficult) instrument which is hugely evocative of the times and places with which it is associated. For generations it has conjured images of a romantic and classical world, Parisian cafés, the energetic ballads of Berlin traditional Jewish, gypsy and broadly central European culture.
Our player captures all of the atmosphere and gentility of this antiquated world as well as its excitement and romanticism. Requiring nothing more than simply his instrument to play but also being able to offer amplification equipment, he is able to play in any space. 
This makes him ideal for events of any nature. His live music is particularly suited to weddings, sophisticated functions and themed events, and he plays a variety of music, classical favourites and traditional French chansons, musette and all of the other accordion favourites. 
He is also able to join forces with our superb Gypsy Jazz & Swing Band to create the ultimate in foot-tapping, double-bass thumping party music. Consider booking our accordionist as a background café music act to warm your audience to the theme of your event and then getting the party in full swing with the gypsy jazz band at the reception. 
To book our UK Accordionist, contact our dedicated entertainment specialists today.
" Everyone was raving about the accordion and what a great choice for fun drinks reception music! "

Jacqui Legeyt
" He played during the drinks reception at our marquee wedding and was absolutely brilliant. Not only was he entirely professional, but he played a variety of great tunes solidly for several hours straight. We would definitely recommend him. "

Kate and Tom Judge
" The French style music he played was exactly what we wanted and everybody thoroughly enjoyed it. He was playing in Nottingham later that evening but managed to come to Cambridge and play for us on our special day. What a nice chap! "

Lewis Andrews
" He played at our Junior Lawyer Parisian themed ball. Everyone was delighted with his music and he really made it a special evening. I would highly recommend this talented musician to anyone looking to add a touch of class to an evening or for adding a different touch to an event. "

Nottingham Junior Lawyers Division
" We loved the atmosphere created and he was really helpful in playing requests too! Fantastic musician and we highly recommend. "

Helga Munger
" We are a charity for older people. He played at our French themed BBQ for around 40 clients average age of seventy-eight years. His playing and repertoire were perfect for the day but he didn't just play and add to the atmosphere he interacted with the clients in a friendly and personable way. He certainly contributed significantly to the success of the day. "

Belle Isle Elderly Winter Aid
IDEA ARTICLES RELATED TO Accordionist UK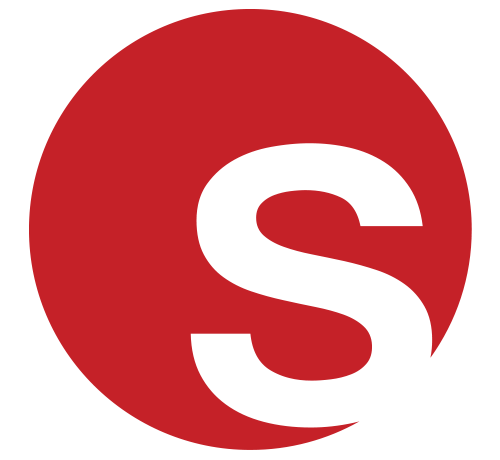 Celebrating 130 Years Of Parisian Cabaret With Our Top French Cabaret Shows
Celebrating 130 Years Of Parisian Cabaret With Our Top French Cabaret Shows
Grace Henley
|
25/10/2019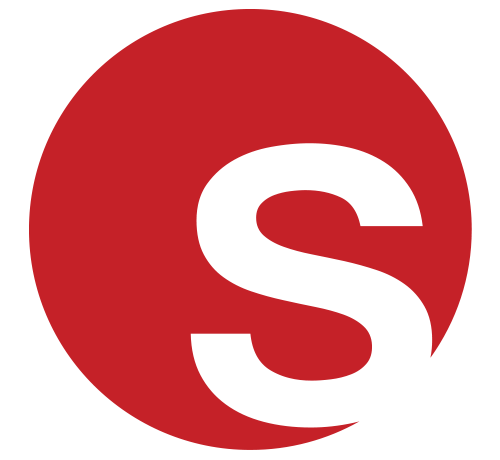 Our Most Popular Event Themes from 2018 and What to Expect for 2019
Our Most Popular Event Themes from 2018 and What to Expect for 2019
Juliana Rodriguez
|
19/10/2018