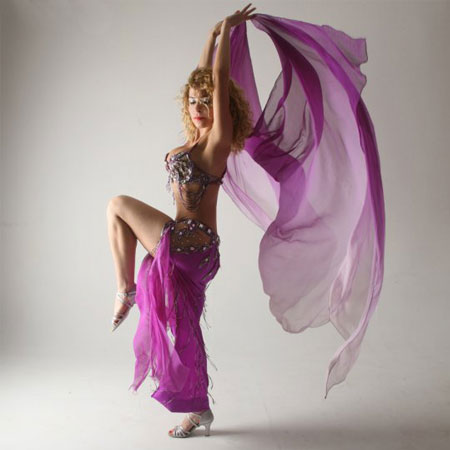 Belly Dancer Istanbul
Offers an array of authentic and enchanting dance performances
Is fully trained in Belly Dance, Turkish Folk Dance & Contemporary Dance
She has worked with legendary dance names; Nesrin Topkapi & Sema Yildiz
She has appeared on Turkish Television as a dancer and choreographer
Based in Istanbul & available to perform at events worldwide
Belly Dancer Istanbul PHOTOS
This Turkish Belly Dance artist, based in Istanbul, started dancing as a child and has been trained in Oryantal Dans - Belly dance, some of Turkish Folk Dances, Contemporary Dance and Ballet.
She has been performing nightly at famous Turkish Night venues and teaching at well-known dance studios. She performs and teaches Traditional and Modern Oryantal Dans - Belly Dance, sword, candle tray and shamadan balance, floor dance, Turkish Romani, Classic Chiftetelli, finger cymbals, veil and Isis wings.
Ozlem has worked and studied with the legendary names such as Nesrin Topkapi, Sema Yildiz; also Aytul Hasaltun from contemporary dance and Ayse Sun from ballet. She has performed several times at Tanyeli's former TV programme 'Binbir Nese' on TVem, collaborated as a choreographer and dance instructor to TV series Agir Roman Yeni Dunya. She was the main dancer at Galata Tower until it recently shut down. 
Offering a variety of elegant dance styles and beautiful costumes, this act offers guests an unforgettable experience with her seductive and enchanting performances.