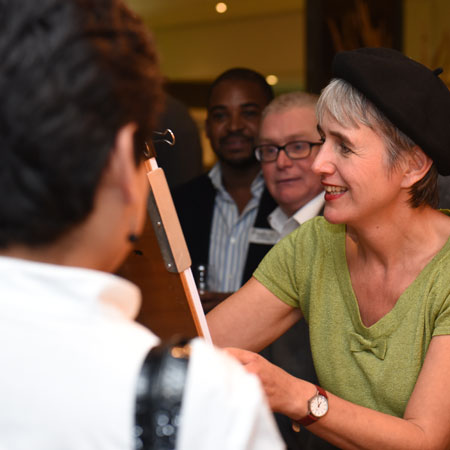 Caricature Artist Holland
Offers skilled traditional and digital caricatures presented in high-quality plastic tubes when on paper
Named 'Best Party Caricaturist' at the ISCA Caricature Convention in Reno, Nevada in 2007
Incredibly quick, she can create 8 - 10 colour caricatures, and 12 - 15 black and white caricatures per hour
Fluent in Dutch, English, French and German she is the perfect choice for events with an international guest list
Based in Holland and available to book for events worldwide
Caricature Artist Holland PHOTOS
Looking for a versatile professional caricaturist that can offer both traditional caricatures and digital caricatures? Our female caricature artist based in Holland originally trained as a fashion artist at the School or Art in Arnhem and has had a long and successful career in illustration, before becoming a professional caricaturist in 1992 and digital caricaturist in 2001. 
Named 'Best Party Caricaturist' at the ISCA Caricature Convention in Reno, Nevada in 2007, our caricature artist has worked at countless corporate events and trade shows across Europe and the USA during her career. Some of her prestigious corporate clients include Hilton, IKEA, Cannon, Gap-Gemini and Federal-Mogul.  
Fluent in Dutch, English, French and German, our party caricaturist is the perfect option for events with an international guest list - especially exhibitions, conferences and networking events - where she can create lasting mementos for guest to take away on the day and converse with them in their native language. Incredibly personable, she is a delight to strike up conversation with. 
Able to work in both colour and black and white, and produce traditional pen and pencil caricatures and digital caricatures, she is a versatile caricature artist that can cater to individual clients needs. If you'd like traditional caricatures to be created she presents them in high-quality plastic tubes, whilst digital caricatures can be shared with the subject instantaneously or printed on site. 
A testament to her extensive experience as a caricaturist, she has perfected the art of quick caricatures and is able to produce 8 to 10 colour caricatures per hour and 12 to 15 black and white caricatures an hour. This enables her to ensure that willing attendees won't be left empty handed at the end of the event. 
To cater to much larger events she can work alongside her caricature 'pen partner' Caricaturist Holland who also produces high-quality traditional and digital caricatures.
Get in touch with our experienced entertainment coordinators to discuss booking our Holland based caricaturist for your event.
Cap-Gemini
IKEA
Ricoh
Federal-Mogul
" For several times now we hired her as a caricaturist for our fairs and corporate events. Every single time we received enthusiastic responses from our clients, and repeated bookings. She is one the best caricaturists in the Netherlands, and she proves it time after time. Highly recommended! "

Bart van den Belt, Multitainment
IDEA ARTICLES RELATED TO Caricature Artist Holland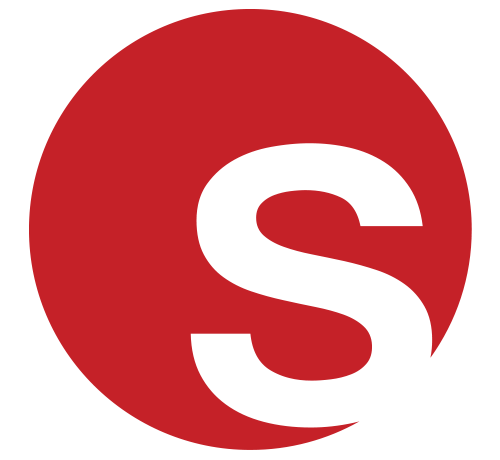 Art and Corporate Entertainment: Adding a Splash of Colour to the Entertainment Industry
Art and Corporate Entertainment: Adding a Splash of Colour to the Entertainment Industry
Grace Henley
|
06/03/2019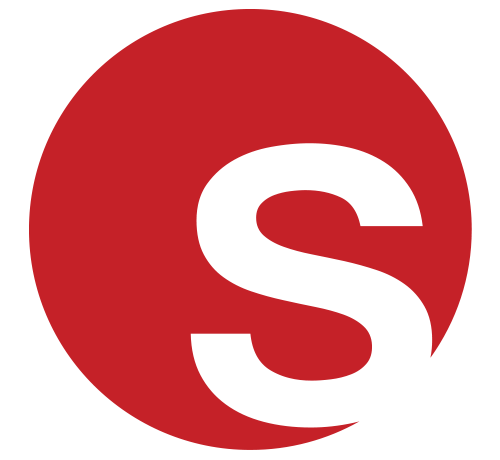 5 Ways to Incorporate Live Art Into Your Event
5 Ways to Incorporate Live Art Into Your Event
Grace Henley
|
27/07/2016