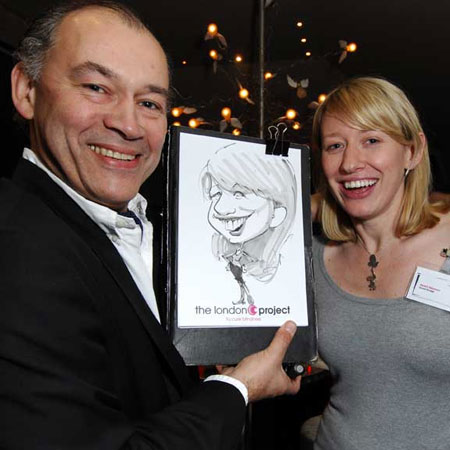 Caricaturist Paul
One of London's leading caricaturists with more than 25 yrs of experience
Lightening-fast ability to sketch with great charm & devastating accuracy
In great demand at parties, weddings, corporate events, trade shows
Previous clients inc John Lewis, Procter & Gamble, BNP Paribas, Lloyds...
Based in Barcelona, Spain & available to perform at events worldwide
Paul is one of London's leading caricaturists with more than 25 years of experience. Over this period his drawings have regularly appeared in major publications (Punch, Private Eye, Reader's Digest, Radio Times and the Observer amongst many others). Paul's specialty, however, is the unique and fascinating art of caricature 'on-the-spot'. He is in great demand at parties, weddings, and all sorts of business functions where he will delight the audience with his lightening-fast ability to sketch the guests with great charm and devastating accuracy.
Paul works sitting, standing, or circulating amongst the guests. He draws them, both head and body, in quick drying ink onto A4 velvet board. The drawings are then presented to guests in a smart protective envelope so they may safely take them home.
On average he can produce up to 15 drawings per hour.
Whether it's a special party or a wedding, a corporate function or exhibition, you may want to let your guests have something to remember both you and the occasion. Time permitting, if Paul is sent your name or company logo, or any special message that you would like to have printed, he will prepare your own unique drawing paper, making each caricature a personalised souvenir of the event. (£30 supplement).
Paul can also entertain your guests with a 'Cartoon Cabaret':
This is a stage act where he will demonstrate how one draws the victim of your choice in front of the audience. He will give a graphic and hilarious running commentary. Volunteers are then encouraged to try their hand at the art form with help both from Paul and the audience.
'Cartoon Workshop':
Paul also holds caricature workshops for groups. This is an excellent choice for company fun days or team building events. Participants will have the chance to develop their artistic skills whilst engaging in a hilarious and all engrossing activity.
Paul lives in Barcelona and speaks French and Italian as well as English and is available to perform at events worldwide.
BNP Paribas
BUPA
Ernst & Young
npower
Lee
Lloyds TSB
Natural History Museum
Procter & Gamble
Specsavers
Triumph
And many more...
Three
Age Concern
Canon
House of Fraser
John Lewis
Legal & General
Lyreco
Pfizer
Cartier
Tesco
Zurich
Autoglass
" We held a promotion at Selfridges and hired Paul to come along, he is hugely talented and professional. His caricatures are fantastic – done in no time at all and we will definitely be hiring him again in the future as it was a great crowd puller and the website speaks for itself really – Highly recommended! "

Caroline Hassett – Thierry Mugle Parfams
" We run a lot of trade stands where the clients are on trade stand overload and normally just grab the freebies and runaway! However with Paul there the event becomes a talking point within the whole facility and we have so many people come to see us Paul's hand is dropping off by the end of the day! People stop and chat to us and are much more open with us which has made us £££ more business from these days. He is worth every penny in follow on sales. "

Sophie Walton – Account Manager - VWR International
" We have used Paul on a number of occasions for our trade shows and I would happily recommend his services to anyone. His talent always ensures a good crowd around the stand whilst his current "victim" is in situ, but his ability to pull people onto the stand during the quieter exhibition times as well, means that we get a very high headcount across the exhibition. Since we began using Paul, our customer contacts have more than doubled at these exhibitions. "

Reg Tabb – Account Executive; Procter & Gamble.
" Having Paul attend the event nearly doubled the traffic on our stand from that of last year. An unexpected bonus, was his flamboyance and initiative at 'pulling' people onto the stand, that otherwise may have walked past. I'm sure we'll be using his services again. – Thanks "

Shaun Barlow Partner Relationship Exec – Unisys'
IDEA ARTICLES RELATED TO Caricaturist Paul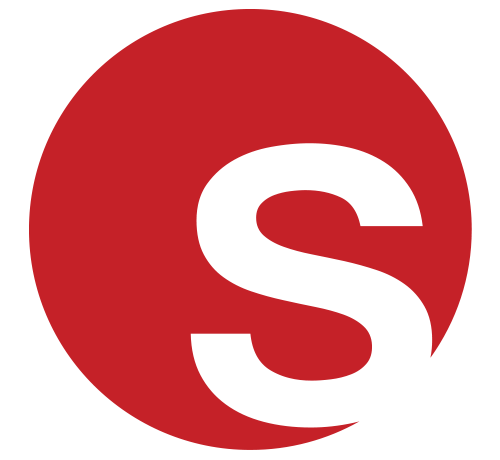 Art and Corporate Entertainment: Adding a Splash of Colour to the Entertainment Industry
Art and Corporate Entertainment: Adding a Splash of Colour to the Entertainment Industry
Grace Henley
|
06/03/2019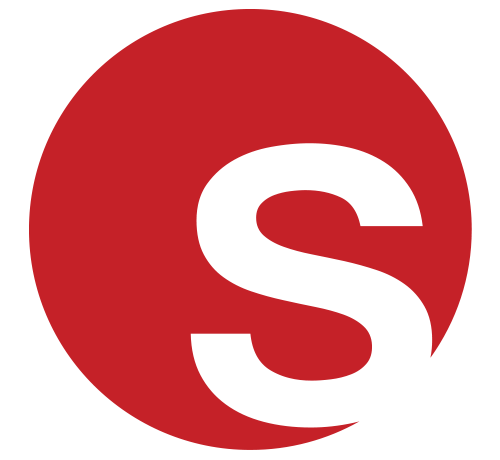 5 Ways to Incorporate Live Art Into Your Event
5 Ways to Incorporate Live Art Into Your Event
Grace Henley
|
27/07/2016