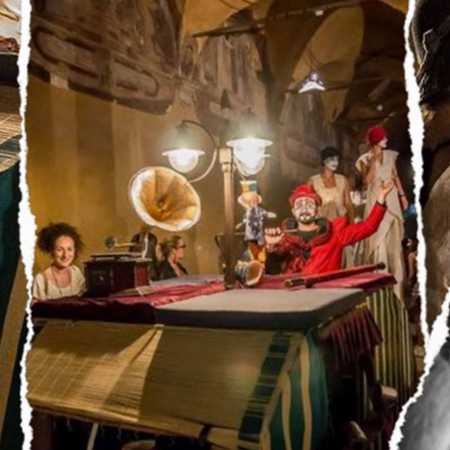 Circus Parade
Fully customisable circus roaming act performed by several versatile circus specialists
Costumes and music can be adapted to fit your event's theme
Perfect to add a special touch to street celebrations, Christmas events and weddings
Have performed at numerous Christmas markets, summer festivals and weddings
Book this Circus Parade for events in Italy and all across Europe
Delight the eyes of spectators at your upcoming special celebration with this phenomenal Circus Parade. Designed to fit your event's theme, this circus roaming act will create unforgettable memories on your guests. Performed by talented stilt walkers, qualified fire performers and other versatile circus specialists, this circus roaming act is the perfect interactive entertainment option to engage audiences and make them feel as part of the show.
During two to three hours, this troupe of actors, acrobats and aerialists will involve audiences in a magical atmosphere with their winged costumes and their captivating personalities. They will dance, jump and wander around interacting with anybody who passes by.
This circus roaming act involves a motorised carriage around which all our talented stilt walkers, qualified fire performers and actors will carry out their show. They will march and create a magic atmosphere with their winged costumes, their juggling and their spectacular fire works display.
Are you about to get married and would like to surprise guests at your wedding with something different? Our versatile circus specialists will take into account your wishes and will create a show that meets your expectations. To see an example of this, check the videos above!
This group of talented stilt walkers, qualified fire performers and actors are also a very good fit for Christmas celebrations and other type of events taking place outdoors.  
Especially loved by children and circus enthusiasts, this Circus Parade can also be carried out in indoor premises such as shopping malls and large venues where family celebrations usually take place.
This talented group of versatile circus specialists have already put smiles on the faces of spectators in many events around Italy including Festival delle Nazioni, Christmas Market Opening at Arrezzo and Cordovado Medievale.
Don't miss the opportunity to bring some joy to little ones and adults alike with our phenomenal Circus Parade.
Make your enquiry today by contacting our in-house team of entertainment specialists. They will be more than happy to guide you through the booking process.  
Altrocioccolato - Città di Castello Italy
Christmas Events Opening - San Mauro Pascoli Italy
Christmas at Sansepolcro - Sansepolcro Città di Castello Italy
Corte di villa Spalletti Big Wedding Show - Circo e Dintorni Agency - Casalgrande di Reggio Emilia Italy
Every Saturday is a show - Confcommercio - San Giovanni Valdarno Italy
Festa dei Mestieri - Rionale Prato Society - Città di Castello Italy
Le Corti Dell'arte Winter Festival" - Sarno Salerno Italy
Palio giochi delle Porte 2016" - Gualdo Tadino Italy
Retrò event - Montagnano Italy
Tratta dell'800 - Accademia dei Riuniti - Umbertide Italy
25th Anniversary of Ipercoop - Ipercoop - Collestrada Perugia Italy
Cava Busker Festival - Cava de Tirreni Salerno Italy
Christmas Events - Umbertide Città di Castello Italy
Cordovado Medievale - Cordovado Italy
E' caduta una stella - Sansepolcro Italy
Event in Lidi di Ferrara for a private beach - Lidi di Ferrara Italy
Festival delle Nazioni - Città di Castello Italy
Mercatini di Natale Opening - Confcommercio - Arezzo Italy
Pulcinella at L'Aia - L'Aia Holland
Summer Festival - Potenza Italy
Abbraccio Di Natale - Perugia Italy
IDEA ARTICLES RELATED TO Circus Parade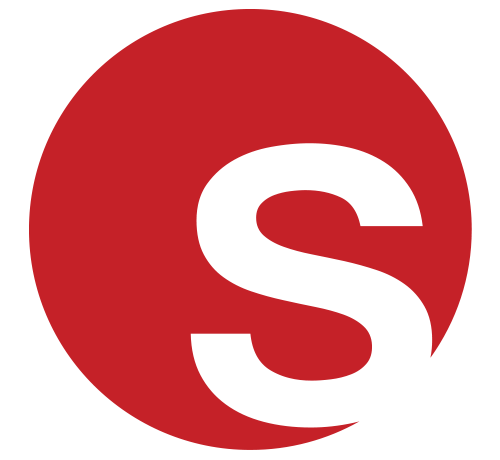 The Greatest Show On Earth 250 Years Of The Circus
The Greatest Show On Earth 250 Years Of The Circus
Grace Henley
|
23/04/2018