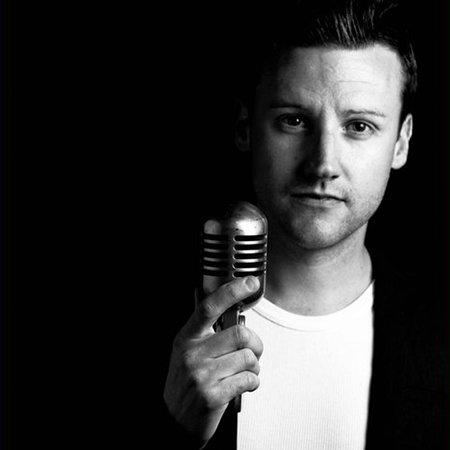 Contemporary Tenor Singer
A talented and versatile male vocalist with a pleasant tenor voice who offers live shows
Can perform as a soloist or accompanied by live musicians and other performers
Repertoire covers different music genres and styles such as opera, Broadway popular songs and other contemporary music
Can also be booked as part of a theatre production or a variety show
Manchester-based and available for performances worldwide
Contemporary Tenor Singer PHOTOS
Are you looking for a versatile artist that can perform different music genres and styles?  Then look no further. This Contemporary Tenor Singer may be what your event needs. A professional actor, singer an entertainer, this talented male vocalist can offer personalised shows that are adapted to your venue or event type.
This multifaceted singer will not only captivate audiences with his boundless talent as a performer and his pleasant tenor voice, but also with his charming personality. In his showreel you can see how comfortable he feels interacting with people and how his friendly approach helps build an enjoyable and warm atmosphere. Always with humour and a big smile, our event entertainer and singer will win the crowd over from the very first song.
As a soloist or accompanied by live musicians and other performers, this talented male vocalist can offer completely bespoke live performances and also perform acoustic covers. With a fruitful career in musical theater behind him, he can also perform to backing tracks and can be booked as part of a theatre production or a variety show.
His extensive repertoire covers different music genres and styles. From opera and swing to famous musical theatre songs, our versatile male singer can perform a variety of classical and contemporary popular music, which makes his show ideal for a wide range of audiences.
Ideal live music entertainment for cruise ships and resorts, our versatile male singer can customise their live shows so it suits your event specific requirements.
Scarlett Entertainment offers a varied list of cover singers for events and parties all over the world.
Make your enquiry about this phenomenal Contemporary Tenor Singer if you're interested in booking him. Contact our in-house team of entertainment specialists and ask them to provide further details on this versatile male singer. They will be happy to guide you through the booking process.