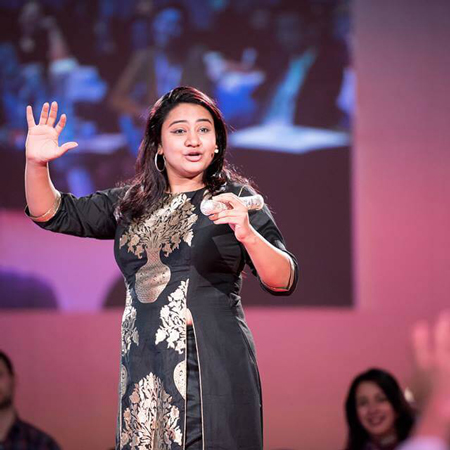 Female Mentalist Asia
Phenomenal female mentalist will encourage collaboration and conversation
Utilizing mind reading to drive engagement and participation
Well spoken keynote speaker that'll help build communication skills between clients and employees
Ideal brand of corporate entertainment for corporate functions, company retreats, and more
Book Illusionist for events across the United Kingdom
If you are looking for a fun and engaging experience for your upcoming corporate conference, look no further then our female mentalist! A talented and renowned mind reading keynote speaker that will provide a unique corporate entertainment experience that will leave your employees and clients talking for months to come. Helping the flow of innovative and creative ideas, our illusionist will help provide a variety of ice breakers, build sensational communication skills, improve creativity, and provides your event with an outstanding stress buster.
Challenging the hive mind of traditional corporate events, our talented female mentalist delivers a riveting "illusion of mind" performance that lasts around 30 to 45 minutes. Asia's only professional female mind reading keynote speaker, our phenomenal illusionist will provide your upcoming social gathering with an amazing experience that pushes the mind towards success. An amazing corporate entertainment experience for the mind, our mystic performer will engage guests with interactive segments that help stifle innovative ideas and formats. An unforgettable corporate experience!
Providing her incredible mind reading conference in a variety of ways, our skilled female mentalist also offers a variety of workshops that will enable you to have complete mental training to discover your own personal untapped powers to uplift your personal and complete organizational goals! A fantastic corporate based team building workshop that will focus on creating methods that are practical in practice and are easy to comprehend. Help your clients, employees, and guests realize their true potential! Providing perfect corporate entertainment experiences for corporate functions, weddings, corporate retreats, conventions, trade shows, conferences, and much more.
If you are interested in booking our exceptional professional mind reading keynote speaker and intricate female mentalist for your upcoming special event or social gathering, contact any of our helpful Scarlett Entertainment team of experts, who are standing by to assist you with your booking needs.