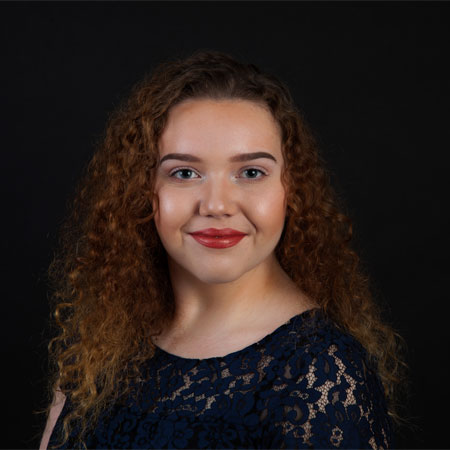 Female Vocalist Jill
A young starlet, this female event singer is not only immensely talented, she also sings out in support for victims of bullying
Winner of Sweden's Got Talent, our cover singer has toured with some of Sweden's biggest stars & released 2 albums
Aiming to touch audience's hearts, our performer can be booked as a pop singer, classical vocalist or classical crossover artist
She performs for weddings, corporate parties, concerts, opening ceremonies, festivals & more
Book event singer Jill to sing at functions in Sweden & worldwide
Female Vocalist Jill PHOTOS
Are you looking for an event band or solo singer to perform at your event? Look no further than Female Vocalist Jill whose crystal clear vocal stylings led her to be crowned winner of Sweden's Got Talent in 2010. Both a classical vocalist and pop singer, our cover singer can perform operatic classical crossover shows for formal events or lively dance sets for relaxed parties. Whatever the occasion you have in mind, our youthful event singer will bring a beautiful soundtrack and even more beautiful personality to your special event.
Singing her way into the voting public's hearts after she won first place on Sweden's Got Talent in 2010, our incomparable classical vocalist Jill captivated viewer's hearts and minds as she sung out against bullies and in favour of body positivity. A truly admirable role model for young and old alike, Jill's passionate classical crossover performances touch audience's deeply and often bring listeners to tears.
Able to perform from her own critically acclaimed albums or provide lively covers of both pop and classical songs, our talented young female cover singer can master almost any tune to make your occasion extra special. Fluent in English and her native Swedish, our female singer can provide shows in either language. Having toured alongside some of Sweden's biggest stars like Christer Sjögren and Timoteij, as well as performing her own successful radio tour around Europe, Jill is swiftly becoming one of the biggest name stars to come out of Sweden. 
Our female vocalist Jill has previously performed at concerts, weddings, corporate events and festivals. Our vocalist Jill can also provide Christmas themed sets to bring an extra sparkle to the festive season. To find out more about booking Female Vocalist Jill for your event, don't hesitate to contact our team at Scarlett Entertainment today.
När natt har blivit dag
Great Creator
I'll Get Over It
Eveningshades
Memory
Vaken i en dröm
All of My Days
Can't Stop the Rain
Amazing Grace
Dagen är nära
Dröm Vidare
En Blick Kan Säga Mer Än Tusen Bilder
Standing Strong
Frid
X2
Var Inte Rädd (För Att Vara Rädd)
Säg Vad Du Menar
Lancelot
Alltid
X3
Ska Aldrig Mer Följa Dig Hem (För I Natt Går vi Hem Till Oss)
En Visa Som Ingen Annan Gör
Nu När Världen Går Under
Utgång=Hemgång
Du Vet Inte Ditt Eget Bästa