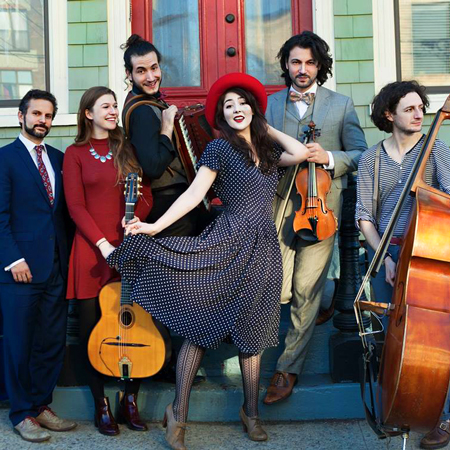 French Jazz Band New York
French and American Swing Jazz band based in New York
Take you back to the Parisian era of the 1930's and 1940's
a repertoire of timeless American standards and French jazz songs
Invited by the French Ambassador to give private concerts in Washington
Have performed in the hottest clubs and venues in the city
French Jazz Band New York VIDEOS
French Jazz Band New York PHOTOS
This Jazz Band represents the Parisian and Golden Age swing spirit in New York City, with a repertoire of timeless American standards and French jazz songs: old classics with a hot twist celebrating France, love and music.
They offer listeners a ride in a time machine and bring them back to the Parisian era of the 1930′s and 1940′s. It's a bridge between the old world and the new, between French charm and American glam, with just a pinch of bohemian and a spoonful of swing... the best medicine for you troubled sleepers out there! With the melodious voice of Franco-American singer Tatiana Eva-Marie and the Gypsy jazz sound of violin and guitar made famous by Django and Grappelli, all the ingredients are gathered to make it hot and keep you swinging all night...
Ever since its creation, the band has performed in the hottest clubs and venues in the city, from hidden speakeasies to the Oak Room at the Plaza. In July 2012 they were invited by the French Ambassador to give two private concerts in Washington for the French National Day and represent the expansion of French culture in the United States.
Get in touch with us to book this wonderful vintage French-style jazz band for your event. 
After I say I'm sorry
After you've gone
Ain't misbehavin'
All of me
All the things you are
Almost like being in love
Alone together
April in Paris
Autumn in New York
Autumn Leaves
Avalon
Basin Street blues
Bei mir bistu shein
Besame mucho
Blue moon
Blue Skies
Boulevard of broken Dreams
Body and Soul
Bye Bye Baby
Bye Bye Blackbird
C'est Magnifique
Cheek to cheek
Confessin'
Crazy Rhythm
Cry me a river
Day Dream
Deed I do
Dinah
Do you know what it means
(to miss New Orleans)
Dream a little Dream of me
Embraceable you
Exactly like you
Felicidade (A)
Fever
A Fine Romance
Flamingo
Fly me to the moon
A Foggy Day
Fools rush in
For Sentimental Reasons
Girl from Ipanema (The)
He's a Tramp
Honeysuckle Rose
How Insensitive
How long has this been going on
I can't give you anything but love
I double dare you
I fall in Love too easily
I get a kick out of you
I got it bad (and that ain't good)
I got Rhythm
I let a Song go out of my Heart
I love Paris
I'm through with Love
In a sentimental mood
Isn't it a pity
Isn't it romantic
Is you is or is you ain't my baby
It don't mean a thing
It had to be you
It's only a paper moon
I've found a new baby
I've got a crush on you
I've got you under my skin
I wanna be loved by you
Jeepers Creepers
Lady be good
The Lady is a tramp (The)
Let's do it (let's fall in love)
Let's get lost
Lover Man
Long ago and far away
Lullaby of Birdland
The Man I love
Mister Sandman
Mona Lisa
Mood indigo
Moonlight in Vermont
Moonlight serenade
My baby just cares for me
My favorite things
My funny Valentine
My heart belongs to Daddy
My melancholy baby
Nature Boy
Nice work if you can get it
Night and Day
No moon at all
Our love is here to stay
Out of nowhere
Pennies from heaven
Prelude to a kiss
Rosetta
September song
Sheik of Araby (The)
Shine
Smile
Somewhere over the rainbow
Sophisticated lady
Stella by starlight
Summertime
Sweet Sue just you
Take the A train
Tea for two
That old feeling
There will never be another you
These foolish things
They can't take that away from me
Three little words
Undecided
Unforgettable
What is this thing called love
When it's sleepy time down south
When sunny gets blue
You made me love you
Jazz Standards
À Bicyclette
Boom
C'est si bon
Ciel de Paris
Des petites choses
Dis quand reviendras-tu?
Douce France
Elisa
Fais moi mal Johnny!
Il est cinq heures Paris s'éveille
J'ai deux amours
J'ai ta main
Jardin d'hiver
J'attendrai
J'envoie valser
Je cherche Après Titine
Je m'suis fait tout p'tit
Je ne veux pas travailler
Je suis venue te dire que je m'en vais
Johnny tu n'es pas un ange
Jolie môme
J'suis snob
La bohème
La chanson de Bilbao
La chanson de Prévert
La complainte de la Butte
L'accordéoniste
La foule
La goualante du pauvre Jean
La javanaise
La java bleue
La mer (Beyond the sea)
La romance de Paris
La valse à mille temps
La vie en rose
Le parapluie
Le petit jardin
Le poinçonneur des Lilas
Le premier bonheur du jour
Le soleil et la lune
Le temps ne fait rien a l'affaire
Le tourbillon de la vie
Les amants d'un jour
Les copains d'abord
Les feuilles mortes (Autumn Leaves)
Les mots d'amour
Les petits papiers
Les prénoms de Paris
Les vieux amants
Mon amie la rose
Mon manège à moi
Ménilmontant
Milord
Mon amant de Saint Jean
Où sont tous mes amants?
Padam
Plus je t'embrasse
Près de toi mon amour
Prosper Youpla Boum
Que reste t il de nos amours (I wish you love)
Seule ce soir
Sous le ciel de Paris
Syracuse
Trois petites notes de musique
Une jolie fleur dans une peau de vache
Un gamin de Paris
Venez donc chez moi
Vesoul
Vous qui passez sans me voir
Y'a d'la joie
Zou bisou bisou
Christmas Songs
Christmas time is here
Frosty the snowman
Have yourself a merry little Christmas
Here comes Santa Claus
I'll be home for Christmas
It's beginning to look a lot like Christmas
It's cold outside
It's the most wonderful time of the year
I've got my love to keep me warm
Jingle bell rock
Let it snow
Marshmallow world
Run Rudolph Run
Rockin' around the Christmas tree
Rudolph the red-nosed reindeer
Santa Claus is coming to town
Silver bells
Sleigh ride
Suzy Sowflake
The Christmas Song
The little boy that Santa Claus forgot
Warm in December
We wish you a merry Christmas
White Christmas
Winter wonderland
Instrumentals
All Blues
Angel Eyes
Blue Bossa
Blue samba
Bluesette
Caravan
Chega de saudade
Cherokee
Desafinado
Donna Lee
Laura
Limehouse blues
Manha de Carnaval
Misty
Night in Tunisia
One note samba
Pent up house
Pick yourself up
Round midnight
Someday my prince will come
Sweet Georgia Brown
Gypsy Swing Jazz
Anouman
Bei mir bist du shein
Belleville
Blue Drag
Blues clair
Blues Minor
Bossa Dorado
Clair de lune
Danse Norvégienne
Daphnée
Dark Eyes
Dinette
Djangology
Django's Tiger
Douce ambiance
Hungaria
Indifférence
Joseph Joseph
La Gitane
Manoir de mes rêves
Mélodie au crépuscule
Minor swing
Mystérieuse
Nuages
Si tu savais
Stompin' at Decca
Stompin' at Savoy
Swing 39
Swing 42
Swing 48
Swing Gitan
Swing Guitars
Tchavolo Swing
Tears
Them there eyes
Troublant bolero
French Songs
" Thank you so much for coming down to play at the event. Our guests raved about the music, and it was such a treat to play them music reminiscent of the time and place of when so much of the art at the Barnes was created. I hope you and the rest of the band enjoyed it as much as we did. "

Anne Farnum-Messano, at the Barnes Foundation
" We were able to catch the last 20 minutes of your performance and could not be more pleased! We're so sorry we didn't get to greet you or thank you in person, but honestly we could not be happier with our cocktail hour. You guys did an amazing job and we're so lucky to have your band play on our wedding day. Our guests were gushing about how beautiful Tatiana's voice was! "

Rosa & Billy Kim, wedding reception at the Foundry
" The jazz band were just perfect for the occasion of opening the Barnes Foundation on Friday night. Your music is really charming and different, and played so well. Chuck Gayton and I thank you for all you did to make the evening such a success. Thanks again and warm regards to you, Tatiana and the band. "

Wayne Baruch, the Barnes Foundation opening gala
" Adrien, you and the band sounded amazing and looked fantastic. People have been talking about you and I have been sure to pass along your information. Thank you again for helping make our Wedding weekend special. Your CD has been getting played lots. "

Amy Heller, Wedding rehearsal at The Empire Rooftop
" Thank you so much for putting on a great show at Oval Kids! The crowd was small but everyone had fun and you all sounded phenomenal!! "

Brian D. Farhi, American Leisure Corporation
IDEA ARTICLES RELATED TO French Jazz Band New York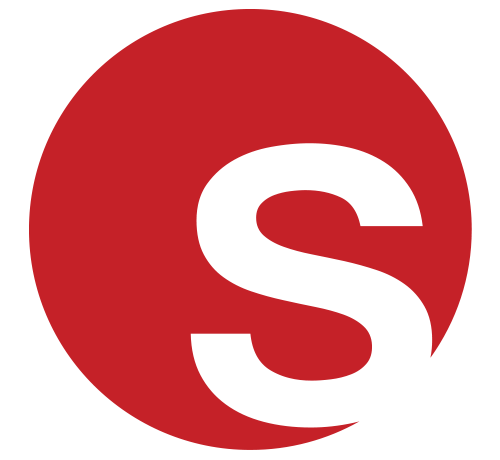 Celebrating 130 Years Of Parisian Cabaret With Our Top French Cabaret Shows
Celebrating 130 Years Of Parisian Cabaret With Our Top French Cabaret Shows
Grace Henley
|
25/10/2019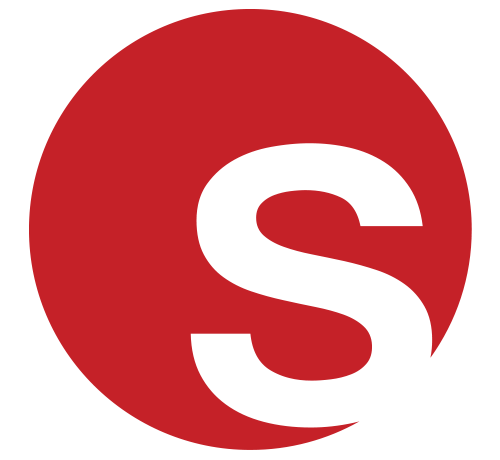 Culture Marketing: How Brands Use Cultural Entertainment to Add PR Value
Culture Marketing: How Brands Use Cultural Entertainment to Add PR Value
Juliana Rodriguez
|
12/07/2019