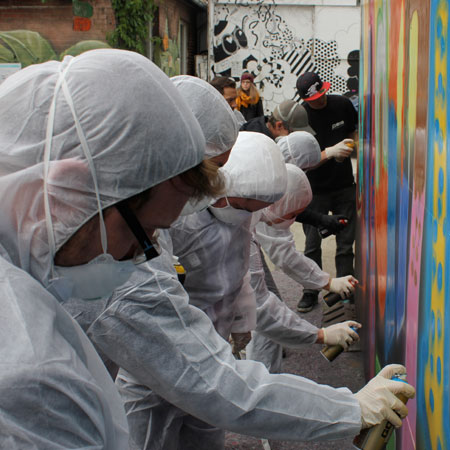 Graffiti Art Berlin
Graffiti Art Berlin offers your group the creative challenge of producing original graffiti art, a truly unique experience in authentic surrounds.
A unique approach to team building workshops, perfectly suited for a VIP group or team incentive trip.
An insight into how graffiti art is created from start to finish, using quality materials to create different techniques.
Graffiti Art event enables clients to explore creative methods of approach; opportunity to create a joint artwork on a real graffiti wall.
Discover Berlin's street art scene by taking our guided tour surrounded by the city lights as a thematic introduction to graffiti.
Graffiti Art Berlin PHOTOS
Scarlett Entertainment & Events organise team building activities and incentive programmes for corporate groups and VIPs to Berlin and Germany, delivering experiences and activities that are unique to the region.  
Offer your team a creative challenge with our exclusive Berlin Graffiti Art Tour & Workshop, a memorable activity for your corporate group, combining educational fun and team building, a unique experience in a completely authentic environment. 
A unique and dynamic activity suitable for any event, whether it be corporate team-building, a private party, business activity, VIP group, bachelor or bridal party. Specialising in graffiti art and taught by professionals with the highest quality of materials. Berlin Graffiti Art offers endless possibilities for creativity and is perfect for those in corporate organisations who don't get to experiment with their artistic side. A great solution for a corporate rewards scheme or group incentive trip to Berlin. 
The event will start with a guided tour through the city as a thematic introduction to graffiti. After the tour professional graffiti and street artists will introduce the activity with a crash course in spraying and handling of materials, after which all participants will actively take part in the workshop as they spray on concrete walls, either on one surface or divided into teams. 
We offer the possibility to to turn the latter into a creative competition with a jury nominating the winning team. At the end of the workshop there will be the opportunity to take photographs of your personal creations to take home as a memento of an unforgettable team experience. 
Customisation of your workshop is possible with our professional tutors, offering flexibility of location, we will be happy to pack our spray cans and trek into the city to create the right atmosphere at a location of your choice. 
Working exclusively with artists from 0815-industries -  a think tank that is deeply rooted in the graffiti scene, sprayers have made there mark on the streets of Berlin for many years, during our event they will pass on their professional tips, passion and knowhow. 
Berlin Graffiti Art offers a comprehensive professional workshop program that is all inclusive, in a unique location with the versatility of participating inside or outside, a particularly fun team building activity, with the option of creating a joint artwork on a real graffiti wall, suitable as a corporate incentive idea for Company away days in Berlin.
Practical tips 
The Graffiti Art Workshop will take place after the Street Tour & introduction from Graffiti & Street Art artists
Duration of 2 hours 
Minimum of 20 people per group
Option to have the workshop either indoors or outdoors
Opportunity to have your company logo pre-branded on canvases
Full body protective suits provided including gloves & facemarks
Soft drinks provided throughout the workshop
Photo documentation & consignment of the photos on CD also provided
Our Scarlett Event team can arrange luxury coaches, executive fleets, VIP coaches, mini buses or limousine services to pick your guests up from their hotel and take them to our exclusive Street Art Workshop.
Not yet booked your group hotel? Our Scarlett Event team are here to help!  We work with the very best in luxury hotel group accommodation in Berlin, from Boutique hotels to large hotel facilities. 
Holding a corporate incentive party, gala dinner or corporate event in Berlin?  Let our Events team help organise your event - we work with the very best event venues in Berlin from unique event spaces to traditional German venues, large meeting spaces to VIP luxury party venues available to hire in Germany.  Our Berlin DMC events team can organise amazing locally based entertainment, catering, decor and transport.  
Contact us at Scarlett today to talk about booking our Berlin Graffiti Art experience for your corporate team day or personalised event. 
Idea Articles Related To Graffiti Art Berlin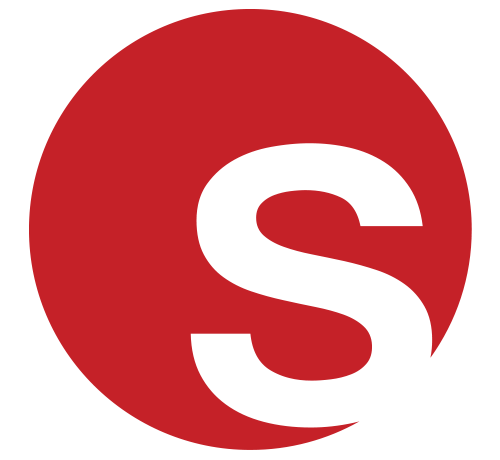 How To Host An Office Party After Lockdown: Tips For Success
Looking For Office Party Entertainment? Here's Everything You Need To Know
Freya Britton
|
20/07/2021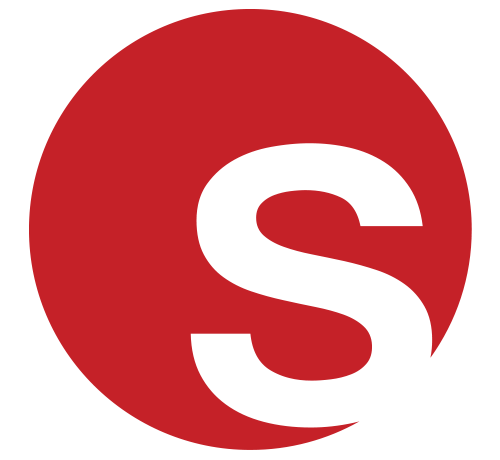 Return To Work Post-Lockdown Team Building Guide
Why You Need Team Building Activities When Returning To The Office
Freya Britton
|
06/07/2021