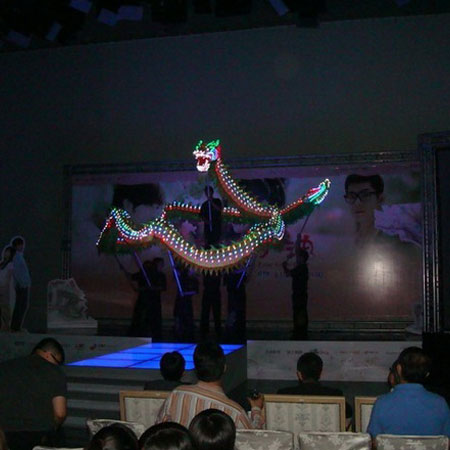 LED Dragon & Lion Dance
Exciting, high-energy performances create an electric atmosphere
Offer a range of LED performers: Dragon & Lion Dancers, Drummers…
Unique shows feature a mix of Taiwanese traditions & modern culture
Perfect for festivals & street parades, celebrations & cultural events
Based in Taiwan & available to perform worldwide
LED Dragon & Lion Dance PHOTOS
This unique act brings together a stunning fusion of traditional Taiwanese dance and characters and modern culture to create exhilarating stage shows that will add wow factor to any event.
Offering a huge range of LED performers (available in any colour) including traditional Taiwanese folk spirits, gods and royalty; dragon and lion dancers; water drummers and taiko drummers, this performance group can put together bespoke shows for all occasions. From celebrations and cultural events, to festivals and street parades, LED performances are great for making a big impact.
Audiences will watch on captivated as dazzling multi-coloured LEDs light up the darkness creating a stunning visual spectacle accompanied by an upbeat soundtrack.
Featuring highly skilled acrobatics, electronic dance, live music and exceptional choreography these performers are not to be missed
IDEA ARTICLES RELATED TO LED Dragon & Lion Dance