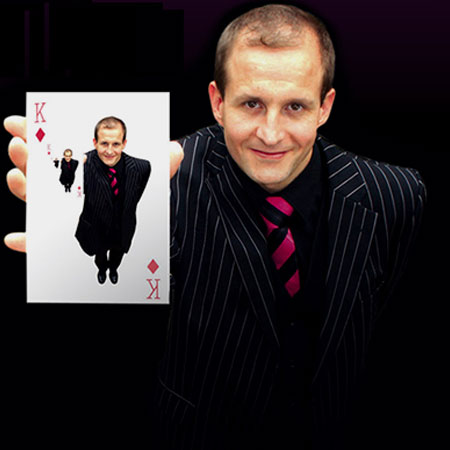 Magician Matt
Performs close-Up & table magic, undercover waiter magic & pick pocketing
Appeared on TV in the UK & performed for Royalty, celebrities, footballers
Previous clients inc Man Utd, Sky 1, Pfizer, BT, Orange, Mawdsleys...
Popular with corporate events, weddings, trade shows, celebrity parties
Based in North West England & available to perform at events worldwide
A full-time professional close-up magician and pickpocket, Matt will entertain your guests with amazing sleight of hand magic, surprise them with his unique pickpocketing skills (Matt can even steal someone's tie and put it on himself without them knowing!), and – he is guaranteed to get everyone laughing as he does it. From an intimate private function to a corporate audience of hundreds, you can be certain that the entertainment of your guests is in good hands.
Matt has appeared on TV in the UK and abroad, performed for Royalty, celebrities, premiership footballers and top businessmen, been flown to events in Monte Carlo, Dubai, Qatar, Hong Kong, Istanbul, Berlin, Jersey, Le Touquet etc., entertained aboard cruise ships and at the famous Magic Circle, and he has promoted companies and their products at Trade Shows throughout Europe and the UK. Matt has also been the resident magician at Manchester United since 2000.
Incidentally, Matt has the rare accolade of probably being the only person to have ever pickpocketed a member of The Royal Family, and kept his head… for now.
Typically at company dinners Matt entertains as a close-up and table magician performing during the reception drinks to break the ice and enliven the atmosphere gathering guests in groups to enjoy the entertainment. Once the guests are seated Matt will perform close-up table magic introducing himself to each table in turn bringing laughter and a touch of magic to your event.
Magician Matt has performed his unique close-up magic at all sorts of events and possibly the most outstanding being for Manchester United's matchday hospitality: as the resident close-up table magician performing at nearly every home game for 8 years matt has performed at approximately 5000 tables.
Pickpocket
Matt's pickpocketing skills are unique: he has possibly the fastest watch-steal on the planet and can even take someone's tie off and put it on himself without them knowing. Matt will surprise your guests with his deft pickpocketing techniques and he's guaranteed to get your guests laughing as he does it. In fact Matt often uses the moment people laugh to remove items from them. He also uses his skills as a close up magician to distract people's attention from their belongings but can also pickpocket whilst disguised as a security guard as a character as a waiter or even the MC.
Close-Up & Table Magic
With Matt's extensive performing experience he is happy to discuss how his close up magic might best compliment your day. Although very flexible typically Matt will mix in with the guests and entertain them during one or more of the following times: during the photos/reception drinks around the tables for the wedding breakfast and at the evening party.
Undercover Magic
Your guests will be surprised by the unusual service that Magician Matt (disguised as a waiter) provides. He subtly introduces a plausible yet eccentric combination of "Fawlty Towers" service and bumbling waitering that is guaranteed to get the guests talking. Matt bemuses guests with his harmless antics and to their amusement introduces his amateur magical skills. These turn out to be peculiarly proficient actually quite magical and get everyone laughing.
As dinner draws to a close and the coffee is served your guests will be most surprised to see their waiter is actually the after-dinner entertainment and even more so when he starts by returning many of their belongings!
Wedding Magician
Pfizer
GSK
Slumberland plc
And many more...
Manchester UTD
British Telecom
Orange
Mawdsleys
Sky 1
" I've seen lots of magicians and you are the best I have seen, because of the rapport you have with the people "

Faye Dawson, Pfizer
" The feedback from my colleagues has been that Matt was astounding "

Debbie Young, Group Finance, British Telecom
" My tip for the top, the next big thing, is none other than Magician Matt! "

Sky One TV National Talent Quest "Next!" Mark Radcliffe (Host & Radio 1 DJ)
" Awesome "

Robyn Gaeth, GSK - Waitering for the senior Legal VP
" Hi Matt, Thanks so much for providing such wonderful entertainment at our staff conference, it went down really well!! "

Kate Howard, Associa
" Greetings Matt Have spoken to Toby and Richard in that past couple of days since your day with Aviva. Sounds like you stole the show! Well done, congratulations and thanks for all that! Hope to get you in on more of that in the not too distant! Cheers "

Mark Lewis The Wizards Network.com
" Hi Matt. Thank you! The O2 client loved it all, and would love to have you back again at some point! "

Tim Bee, Brand and Deliver
" Hi Matt This email was sent to us so thought you would like to read it to. All very positive so thanks for making the event go so well. Regards Alison Galsworthy, KDM Events… "Could you please pass on the following to KDM regarding Magician Matt: Could you say a huge thanks to Matt for making our Long Service Dinners an enjoyable evening, he was very professional, arrived in plenty of time to check out the evening agenda and gave an excellent performance… the magic show at the end of the meal went down extremely well and we received very good feedback from employees, everyone left these events in a very positive frame of mind. Please pass on our regards and feedback and I can thoroughly recommend him for future events. "

Jackie Close, Orange
" Matt, I just received you voice mail. Thanks very much for your efforts on Tuesday, I am still hearing people discuss how exactly you did some of your tricks which obviously means you did a great job! The card on the forehead trick was definitely my favourite trick! "

Julia Hibbert, Mawdsleys
" The recommendation to employ Magician Matt for the evening was inspired. "

Sarah Pengelly, Slumberland plc
" I would like to thankyou for the outstanding work you did for us. Our team were greatly impressed with the way your performance fully engaged and entertained the audience in the difficult environment of a bustling international show. More importantly theway you integrated our products and services into your act turned a potentially dry message into an intriguing and valuable proposition. Most importantly as acompany we had a clear aim to bring in a large amount of potential new business at a show that had in the past delivered very little for us. We comfortably exceeded our targets thanks to the methodology we employed. Your own role waspivotal to that success. "

Gary Barnes, Marketing Manager, Fujifilm Sericol UK Ltd
" I went to Manchester United over a year ago and you were there entertaining us all and I thought you were fantastic, so I made a note of your name for when I started to plan my wedding! I know you must be very busy, hence me emailing you over a year in advance!. "

Fiona McDonagh
IDEA ARTICLES RELATED TO Magician Matt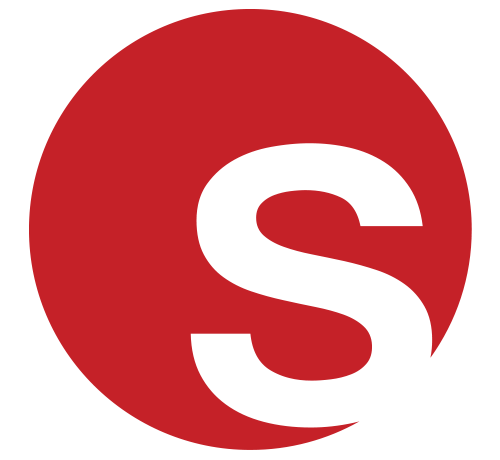 8 Questions to Ask When Hiring A Magician Answered By 3 Magicians
8 Questions to Ask When Hiring A Magician Answered By 3 Magicians
Juliana Rodriguez
|
11/07/2017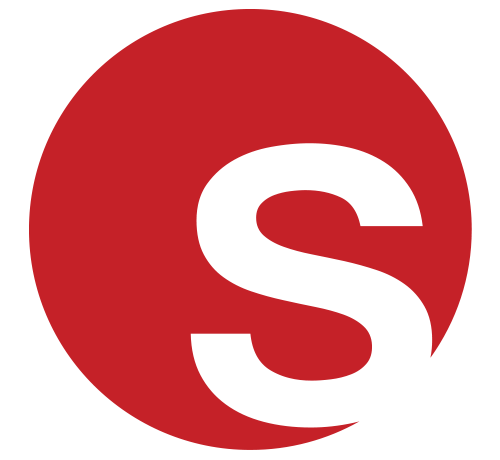 Exclusive Q&A with our fantastic Holland based street theatre company
Exclusive Q&A with our fantastic Holland based street theatre company
Grace Henley
|
02/02/2016