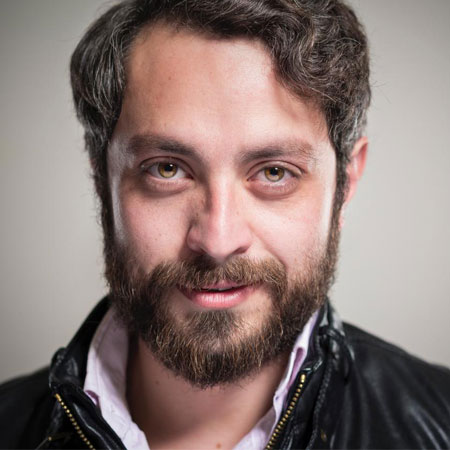 Male Popera Singer
A versatile actor and classically trained baritone who will add drama and mystique to your event
Repertoire encompasses traditional Italian songs, film music, classic songs and pop songs
Has appeared in countless theatre productions as an actor and won numerous singing competitions
Perfect for weddings, drinks receptions, dinners, and sophisticated events
Based in London and available to perform at events worldwide
Male Popera Singer PHOTOS
If you're looking for a vocal performance that add class and sophistication to your event, you need look no further. The answer is our Male Popera Singer based in London. 
Originally from Romania, he is a professional singer and actor with a Bachelor and MA from the National University of Music in Bucharest. He has performed in countless operas and musicals including productions such as 'The Barber of Seville', 'Don Pasquale' and 'Romeo and Juliet'. He has also been invited as a special guest to perform at international festivals like the Contemporary Music Festival and Live Is Beautiful Festival. 
Renowned for his rich, smooth baritone vocals and impressive acting abilities, our pop opera singer has the unique ability to captivate and move his audience through not just his voice but also his body language. When audiences watch him perform, they'll find themselves immersed in the music as he expertly projects not only his voice, but the feelings behind the music.
A versatile pop era singer, he can perform a variety of genres that range from traditional Italian songs, to film music, to classic songs and pop songs - all performed in his signature pop-opera style. He can tailor his set list to create the perfect atmosphere for your specific event - whether you'd like something romantic or rousing! 
Able to create an elegant atmosphere that oozes sophistication, book our opera singer for weddings, drinks receptions, corporate dinners and special occasions. 
Get in contact with our experienced Entertainment Coordinators to find out more about booking our male opera singer based in London for your next event - where ever in the world it is
Chitarra romana
Core 'ngrato
Che sara
Mattinata
Funiculi funicula
Granada
Dicitincello vuje
O sole mio
Torna a surriento
Caruso
Mamma
Non ti scordar di me
Parlami d'amore Mariu
Voice e notte
Oci ciorne - Dark eyes
Maria Mari - E. di Capua
A marechiare - F. Paolo Tosti
O surdato 'nnamorato
Santa Lucia - Teodoro Cottrau
Non t'amo piu - Tosti
Musica Proibita - Gastaldon/Flick-Flack
Cielito Lindo
Solamente una vez
Aquarela do Brazil
Manha de Carnaval
Amapola
En aranjuez con tu amor
Be my love
Caminito
Musical
Maria - West Side Story
Some enchanted evening - South Pacific
You'll never walk alone
Stars - Les Miserables
The Impossible dream - The Man from La Mancha
Film Music
New York New York
Parla piu piano
My way
Moon river - Breakfast at Tiffany's
Doctor Zhivago - Lara theme
Por una cabezza - Scent of a woman
La vita e bella - Sorridi amore vai
Eternally - Charlie Chaplin
Cinema Paradiso - Se
Italian Traditional Songs
Danny Boy
You raise me up
Those were the days
Yesterday
C'est magnifique
Baby can I hold you tonight
Canto della terra
Il mare calmo della serra
Love in Portofino
Baby can I hold you tonight
Besame mucho
Un amore cosi grande
Luna-Alessandro Safina
Volare
Incanto
Musical di te
Canto la vita
Fine non ha mai
Del perduto amore
Gli amore
La site di vivere
Guarda che luna
Regresa a mi
Sempre per sempre
Malaguena
Jealousy
Valencia
La Paloma
Opera / Classical
Ave Maria (Schubert)
The Barber of Seville – Figaro (Largo al factotum
Popular Songs
" [He] (…) is the most gifted from the ensemble, born to be Figaro (...) He posses a volcanic vitality, knowing when to give and when to take energy, and with every studied or spontaneous gesture, knows when to point out an idea or a symbol. "

curier.ro