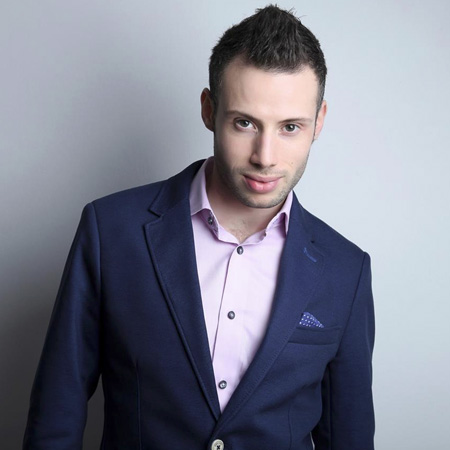 Male Vocalist Kashy
British Male vocalist/pop singer who had a number 1 hit in Hong Kong
A talented pianist/singer who has won many song writing competitions
Has been featured on the Hong Kong Television Network
His hit single topped the Track4 Euro and Pop charts in Germany
Available to perform throughout the Hong Kong and Macau area
Male Vocalist Kashy PHOTOS
Singer-songwriter Kashy is most known for his number 1 song 'This Is My Dream' that, in October 2013, beat international artists like Lady Gaga, Katy Perry and Justin Bieber to top the Hong Kong iTunes chart. He performed the song in front of an estimated crowd of 30,000 in the centre of Hong Kong and in February 2014 returned to play his first headline concert. However, Kashy's journey to stardom was far from overnight…
He started taking piano lessons aged seven to learn the rudiments and around the age of 10 had written his first song. As a teenager he worked any odd job to afford time in a recording studio. Songwriting was his life and an all consuming passion that has remained to this day.
His songs characteristically contain strong melodies and meaningful messages. He takes inspiration from all of life, the good, the bad, the rise and the fall for he sees it all as having reason and purpose.
Kashy is a true reflection of his music. He puts every ounce of his heart and soul into his singing and songwriting. He has a sensitivity for emotion that is authentically expressed throughout his many compositions.
Using music to help empower others or to try and provide some form of hope, comfort or healing has always been at the core of what has driven Kashy to write songs.
"Most of the songs that I have written are message songs, talking about self belief, self acceptance and inner strength. Writing songs for me has always been a therapeutic escape. The songs were my way of trying to inspire some hope and inner strength to rise above many of the negative situations that I faced growing up. I found that remaining strong mentally was the key to not being dragged down and, for me, music and listening to certain empowerment songs were my main way of achieving this."
In total it took Kashy 15 years before he got hist first break. His story really is one of perseverance. He wrote his most well known song 'This Is My Dream' back in 2007 but it wasn't until 2012 that it first got used as a motivational song for the London Olympics and then later that year was discovered by a music supervisor who works for a television network in Hong Kong which led to the song gaining enormous popularity thereafter. He has also achieved high ranking in many songwriting competitions, including the National UK Songwriting Competition and Songwriter Universe's Best Vocalist and Best Song Of The Month competition.