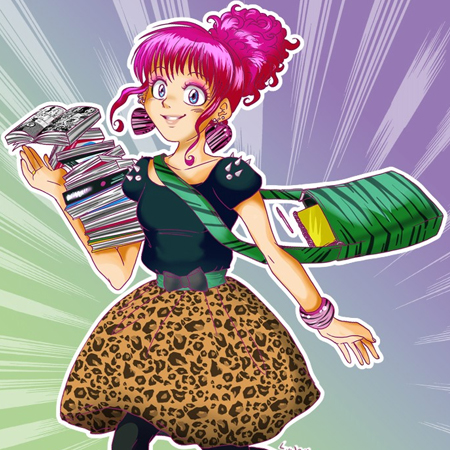 Manga Caricaturist Laura
Published via Shout Magazine, the UK Japanese Embassy, Tokyopop, NEO Mag..
Can draw each person in full colour in 10-20minutes - fast and with flare
Friendly and outgoing - a big fan of alternative and pop culture
Ideal for futuristic, kids, videogame, Harajuku/Japanese themed events
Based in Cambridge UK & available to perform at events worldwide
Manga Caricaturist Laura PHOTOS
Laura is a freelance UK manga artist who has been published via Letraset, Sheffield's Corporation nightclub, Shout Magazine, the UK Japanese Embassy, Tokyopop, NEO Magazine plus others.
Manga is a flattering and fun style to work with when creating a caricature. At various conventions, parties and events Laura provides caricatures for guests and the general public. She has been creating "Live and On-The-Spot" pieces and manga art from photo references since 2008. She has also drawn "chibi kids" (a baby-body style of cartoon) and client's pets, too!
For poster and reproduction work, Laura creates caricatures digitally; for live events Laura creates colour pieces using natural mediums.
Embassy of Japan London
Emotional Rescue Ltd
HarperCollins
D.C. Thomson & Co Ltd
Ilex Press
New Holland Publishers
Sweatdrop Studios
Letraset Ltd
Will Adams Festival (Medway Council)
Quarto Publishing
AC & Black Ltd
MediKidz Ltd
Emap publishing
Tokyopop
And many more...
Corporation Nightclub
" Laura was a joy to collaborate with on material for a manga submission. She was very patient in revisions and able to take direction with a friendly, open attitude, eager to understand her client's intent and needs -- yet always ready to provide her own inspirations and touches of whimsy as well. She was also very hard-working and reliable throughout the process. I'd recommend her without hesitation! "

Sarah Roark;  Author, Creator of "After Daylight," Vampire-Comedy Webcomic (Afterdaylight.com)
" Laura created some great artwork for us to enhance an existing games IP, taking it in a new direction with some comic strips. Although working remotely, we had no communication problems, she got to grips with the brief immediately, understood the creative direction and produced great work. I've no hesitation recommending Laura. "

David MacQueen, Strategy Analytics (on work for Games Kitchen)
" OMG Laura is super-talented. Everything she creates makes rainbows look like insignificant little dung beetles. "

Poppy Byron, Games Social Media Guru
" Laura has been an incredibly popular hit at our annual Japanese festival (The Will Adams Festival) in Medway which she has attended for the past number of years offering while-you-wait Manga caricatures. Her beautiful portraits are so popular that we regularly see queues of people waiting for up to three hours to have their drawing done by Laura, with hundreds taking a seat in front of her throughout the day. And Laura is as friendly and enthusiastic with visitor number one as she is with number 201. She has particularly good rapport with young people, many of whom come to the event specifically because of Laura's Manga portraits and come dressed in Manga-style with wigs, ears and contact lenses especially for the occasion of having their portrait drawn. "

Robyn Goldsmith, Medway Council
IDEA ARTICLES RELATED TO Manga Caricaturist Laura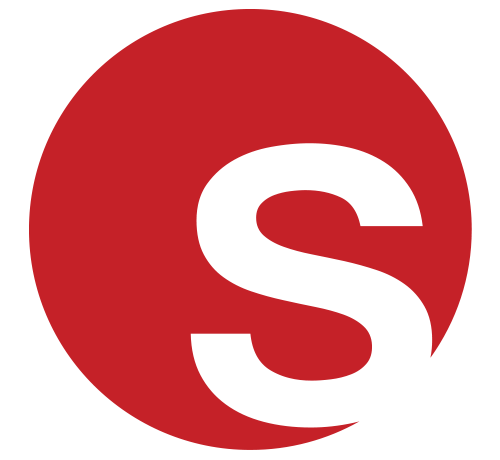 Art and Corporate Entertainment: Adding a Splash of Colour to the Entertainment Industry
Art and Corporate Entertainment: Adding a Splash of Colour to the Entertainment Industry
Grace Henley
|
06/03/2019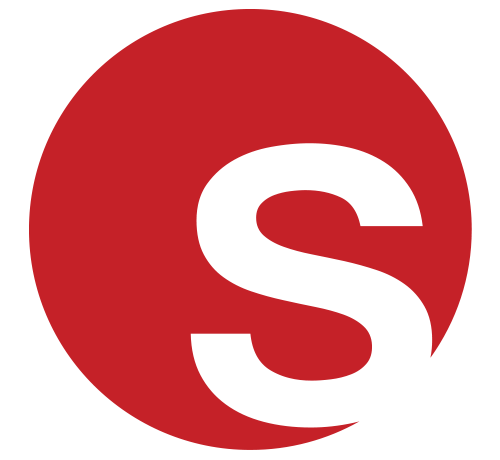 5 Ways to Incorporate Live Art Into Your Event
5 Ways to Incorporate Live Art Into Your Event
Grace Henley
|
27/07/2016