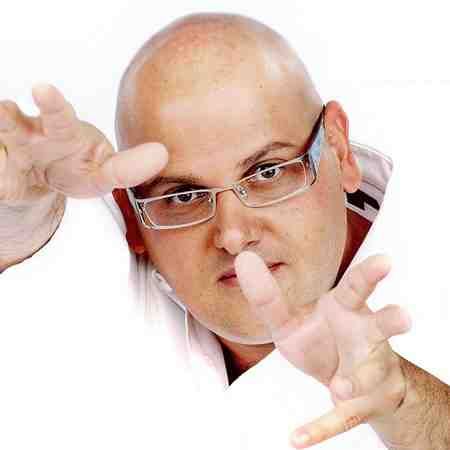 Mentalist Haim
One of the world's most respected mentalists, TV star and entertainers
Nominated for two Gemini Awards
Unique and mind-blowing show filled with humour and inspiration
Previous clients include Coca-cola and Microsoft
Based in Canada and available to perform at events worldwide
Accomplished corporate entertainer and mentalist, Haim is known internationally for combining the intensity of mentalism with his trademark easy-going humour and charm.  He travels around the world lecturing other professional mentalists, consulting and teaching new techniques in this field.
Haim doesn't claim to possess supernatural or psychic powers; he claims that the powers that he uses are the same powers that are inside each and every one of us – we simply need to believe and trust in them!
Haim is one of the world's most respected mentalists, a Canadian TV star and live corporate entertainer.  If you think you've seen mind-reading before, you're in for a mental surprise. He continues to inspire, amaze and entertain viewers across Canada.  Haim has a unique ability to deliver a mind-blowing show filled with humour and inspiration. Never condescending, always in conversation with his audience, he takes them on a journey to boundaries of their minds.
This jam packed show will definitely spark a conversation among your guests; with constant audience participation, mind games and laughter this will be an evening to remember. Haim has wowed people worldwide; whether on Stage or on TV – and he'll surely impress YOU!
Getty Images
Coca-cola
And many more...
Toronto Raptors
Metro Grocers
Microsoft
" The clients were so impressed with Haim's abilities as a mentalist that we decided to hire his for future events. In addition after the show our clients called and requested his contact information to have him at their events. Haim is both charismatic and compelling his abilities are extraordinary. You will be left in awe! "

Nicole Collett, National Bank Financial
" Haim is one of the World's great mentalists and entertainers. I've seen him on numerous occasions and he's even put the whammy on me once. I'm grateful he uses his talent for good, not eeeeevil! "

Jaymz Bee, JAZZ.FM91
" We've had the pleasure of working with Haim on several client events, and his show has been a huge success each time! His professionalism, flexibility and willingness to customize his material to suit any audience or event make him an easy sell. His show offers a great entertainment option for clients that are looking for something different, and he has the ability to win over even the most sceptical audience. "

Sandy Medved, Wynford
" Thank you so much for the opportunity to come and see the show. It is one unlike anything else I have seen. I truly enjoyed myself. Thanks again, for the wonderful experience! "

Nicole Ciszewski