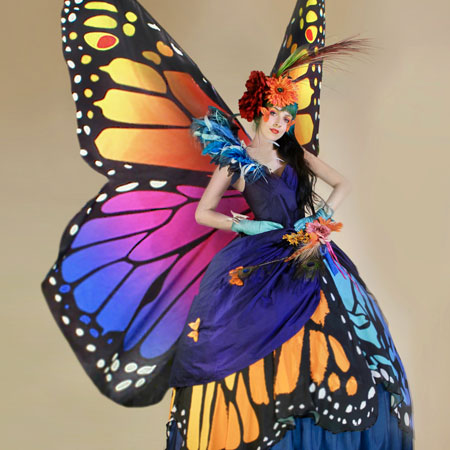 Roaming Gliding Butterflies
Gliding about your event on hidden segways, our tropical butterfly ladies offer graceful and unique roaming entertainment
Beautiful gliding mix and mingle entertainment for outdoor events and large indoor spaces
Large butterfly wings create a striking spectacle in any event setting
Also available on stilts, this interactive entertainment creates a magical and enchanting atmosphere
Based in London, UK, our elegant Roaming Gliding Butterflies are available for international bookings
Roaming Gliding Butterflies PHOTOS
Vibrant and versatile, our Roaming Gliding Butterflies offers a wonderful spectacle for any magical, garden, spring or summer themed event. 
Blending sophisticated elegance with vibrant, eye-catching costumes in brightly coloured hues, our stunning butterfly ladies serve to please both family-friendly entertainment as well as a more sophisticated adult audience. 
Always friendly, smiling and graceful, this beautiful roaming entertainment also makes a head-turning spectacle as our butterfly ladies glide across sweeping lawns, down long drives, or large spacious venues.
Have our sensational butterfly ladies welcome and attend to guests as they arrive, setting a sophisticated and fun atmosphere as guests enter your event. 
Effortlessly lending themselves to a range of event themes and atmospheres from tropical gardens, summer garden parties, magical lands, and many, many, more, our mix and mingle entertainment's costumes never fail to impress. 
With full skirts, enchanting wings and adorned with flowers and feathers, this butterfly themed interactive entertainment is sure to create an impressive visual spectacle that will turn heads. 
Available as both a gliding act and on stilts, this roaming entertainment can be tailored to suit your event. Book these butterfly ladies gliding on hidden segways, creating the illusion of them literally flying in graceful twists and turns. Or have them teeter about your event on stilts, high above the heads of your guests on long graceful legs like real butterflies. 
Adorned with tastefully placed LEDs, for added night time illumination they are perfect for interacting with guests at your event or bringing a splash of colour to your parade. 
Top tip:
For private parties and corporate events, match our gliding interactive entertainment with our tropical butterfly-themed champagne dress, and have our elegant flower themed bubble performer create a wonderful spectacle filling your outdoor space with magical bubbles.
To book our stunning Roaming Gliding Butterflies for sensational mix and mingle entertainment, get in touch with our team of Entertainment Experts. 
IDEA ARTICLES RELATED TO Roaming Gliding Butterflies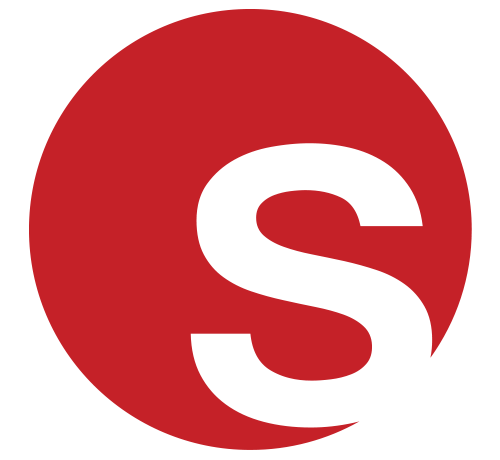 Celebrating 130 Years Of Parisian Cabaret With Our Top French Cabaret Shows
Celebrating 130 Years Of Parisian Cabaret With Our Top French Cabaret Shows
Grace Henley
|
25/10/2019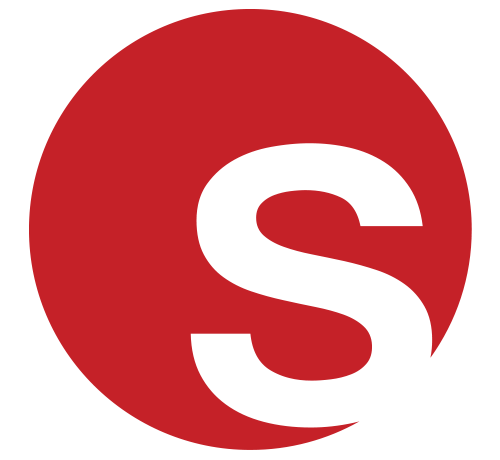 Top Summer Party Themes: Enchanted Garden, Festival and Carnival
Top Summer Party Themes: Enchanted Garden, Festival and Carnival
Grace Henley
|
07/05/2019