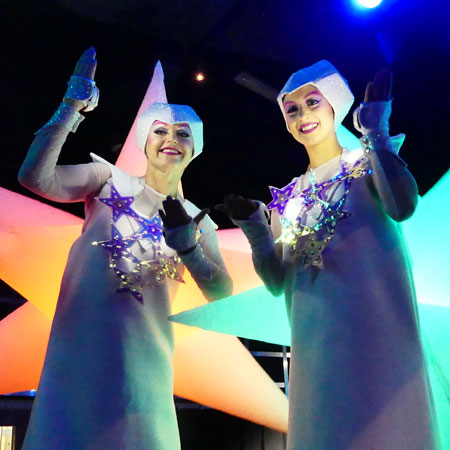 Stilt Walking Stars
Stunning glow performers wear inflatable star packs which glimmer with coloured or plain white LED light
LED lights can be programmed to flash on and off at varying speeds and intensity
Appearing to have been beamed down from outer space, this mix and mingle entertainment is perfect for any futuristic theme
Fantastic interactive entertainment for any indoor or outdoor event, club night, festival, fairground, street theatre, product launch and more
Based in London, UK, our Stilt Walking Stars are available for international bookings
Stilt Walking Stars VIDEOS
Stilt Walking Stars PHOTOS
Appearing to have been beamed down from outer space, these stunning Star Stilt Walkers offer a fantastical mix and mingle entertainment option for a range of events and occasions.
Performing high on stilts, our glow performers will stride above the heads of your audience creating a mesmerising otherworldly spectacle with a glowing, ethereal atmosphere. 
Each wearing inflatable star packs, our interactive entertainment artists will mingle with your crowd, meeting and greeting guests, performing their own twinkling show about your venue, or getting the party started as they hit the dance floor.
Our glow performers' beautiful luminous inflatable stars are lit up with LED lights in soft colours for a fun, vibrant vibe, or a warm white for a more sophisticated and elegant aesthetic. Able to be programmed to flash on and off at varying speeds and intensity, create a hypnotic light display with our glow performers' unique costumes. 
Perfect for Christmas and night light parades, our stars are available with a white light only option for an elegant, wintery vibe.
Perfect for any futuristic theme, these high-tech, future retro characters are sure to deliver a thrilling mix and mingle performance. Happily posing for photos and interacting with guests, their audience won't be able to resist posting about their strange encounter with these beautiful creatures on social media for a futuristic themed Insta opportunity! 
Top Tip:
Want to create a choreographed stage show featuring our Stilt Walking Stars? Our glow performers' stilt legs covers are also available in black to give the illusion that the stars are floating when performing in a dark space. 
Scarlett Entertainment offers a huge range of glow performers and interactive entertainment for futuristic themes in the UK, Europe, US, Middle East and beyond. Discover more of our space and fantasy acts to create a mind-blowing futuristic themed event for any occasion. 
To book our Stilt Walking Stars to wander around your event and cast your venue in soft coloured lights, get in touch with our team of Entertainment Experts for more information on how to create an immersive experience with mix and mingle entertainment.
IDEA ARTICLES RELATED TO Stilt Walking Stars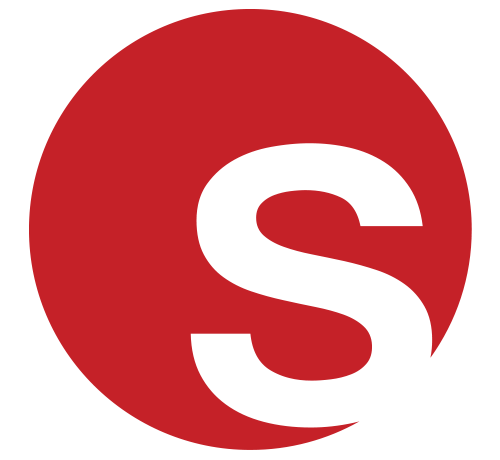 10 Walkabout Entertainment Ideas for your Winter Wonderland Party
10 Walkabout Entertainment Ideas for your Winter Wonderland Party
Juliana Rodriguez
|
27/09/2019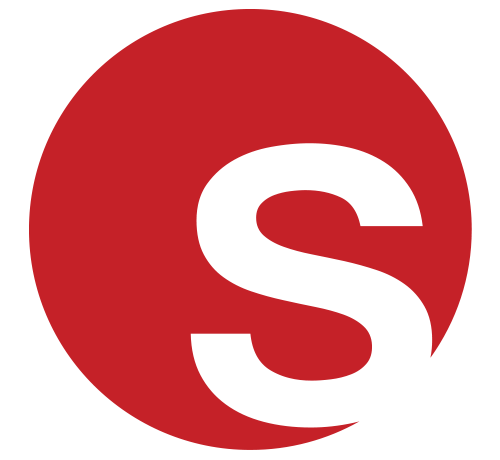 Fly to Infinity and Beyond with a Futuristic Theme and Space Age Entertainment
Fly to Infinity and Beyond with a Futuristic Theme and Space Age Entertainment
Grace Henley
|
23/09/2019