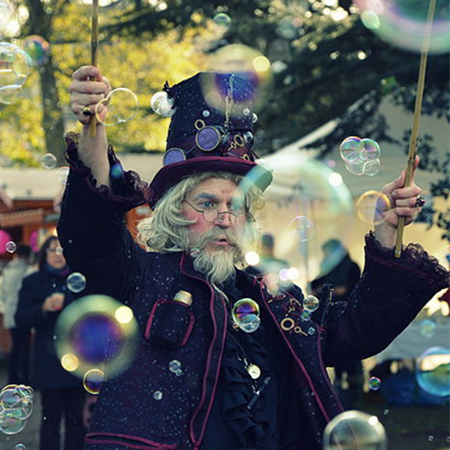 Themed Bubble Magician
A talented bubble performer who dresses extravagantly and delivers a dazzling bubble show
A renowned children's bubble entertainer who will captivate little ones with mind-blowing tricks
Can perform both indoors and outdoors and carry out tricks that involve fire
Ideal for children's parties, family events, open-air celebrations, theme occasions, and many more
This extraordinary Themed Bubble Magician is based in Paris and available for international bookings
Themed Bubble Magician PHOTOS
Dazzle guests at your upcoming celebration with this fantastic Themed Bubble Magician, a talented bubble performer and in-demand children's bubble entertainer. Our versatile bubbleologist delivers a dazzling bubble show that will mesmerise onlookers, especially little ones.
Dressed in an extravagant manner, this Themed Bubble Magician's outfit is one of the things that strikes audiences most and that makes his performance unique and different. His big purple hat, steampunk goggles and long white hair and beard recalls the looks of an old wizard or a 19th century entertainer.
Our talented bubble performer delivers a dazzling bubble show that will be loved by children and adults alike. However, he's a renowned children's bubble entertainer as kids particularly enjoy playing with the bubbles and chase him around wondering what his next trick is going to be.
This versatile bubbleologist can carry out numerous and mind-blowing bubble tricks. He can blow a bubble inside a bubble inside a bubble, create bubble glasses, place objects inside bubbles and produce millions of bubbles children can follow and play with by using his fan or his bubble wand. Our talented bubble performer can even do tricks involving fire that will blow audiences away and leave them wide-eyed.
As a children's bubble entertainer, our versatile bubbleologist has plenty of experience interacting with kids of all ages and knows exactly what they like and how to connect with them. He always asks his new friends to help him with some tricks and encourages them to follow his bubbles, jump high and try to pop them.
Scarlett Entertainment offers a wide range of bubble performers for children's parties, family events and open-air celebrations.
This Themed Bubble Magician can be the perfect addition for theme parties, birthdays and any other special occasion, especially outdoor events. Contact our in-house team of experts to request further information about this talented bubble performer. They'll be happy to answer all the questions you may have.
IDEA ARTICLES RELATED TO Themed Bubble Magician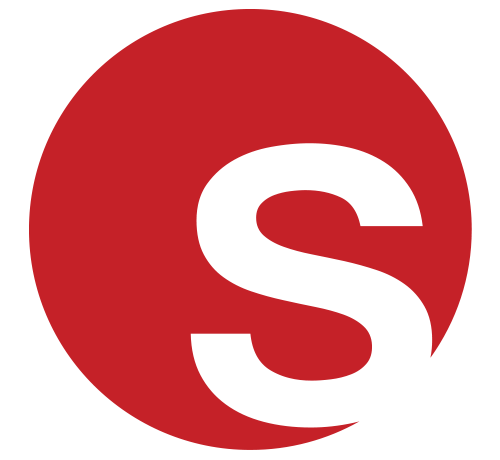 Our Most Popular Event Themes from 2018 and What to Expect for 2019
Our Most Popular Event Themes from 2018 and What to Expect for 2019
Juliana Rodriguez
|
19/10/2018