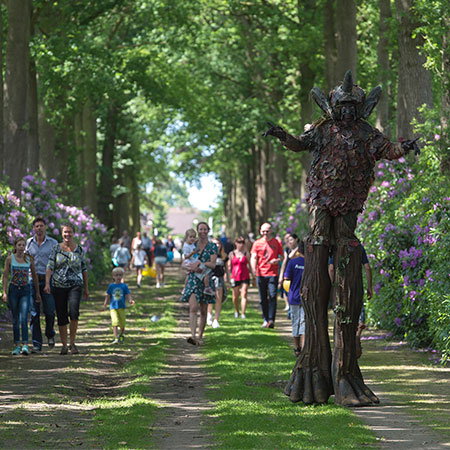 Walkabout Nature Giant
A nature mysterious creature always followed by crowds and loved by children and nature lovers
The perfect walkabout entertainment option for nature themed parties and street celebrations
No language barriers, he can interact with people of all ages and cultures through body language
Can provide crowds with product samples, refreshments or corporate gifts
Based in Belgium and available for international bookings
Walkabout Nature Giant PHOTOS
Bring the power of nature to your event with our Walkabout Nature Giant. Especially designed to entertain children, young adults and nature lovers, this incomparable walkabout giant performer will delight everybody around him. Our themed costumed entertainer slowly wanders around carrying a loudspeaker on his back that displays a warm and deep voice that speaks an unknown and universal language. This roaming act is the perfect choice for international performances as there are no language barriers. 
This giant is a solitary and mysterious creature. These features of his personality are always appealing and attract the attention of the most curious people. Crowds gathering around him study his outfit, ask him questions and take pictures with him. What makes this walkabout act really unique is the beautiful, elaborate and heavy garment used. Your guests can enjoy this original visual spectacle that will make family days, street celebrations and nature themed parties unforgettable.
People love to follow him, and he loves being accompanied by crowds. The way this Walkabout Nature Giant communicates with audiences is always unique. Everybody he has contact with it's treated in a different and personalised way. He always tries to deeply connect with the person standing before him.
He studies people's ages and reactions before interacting with them. Our roaming tree performer really knows how to communicate through body language, and he always studies each country's traditions and cultures to know what the appropriate way to engage with people is.
If you wish the giant to provide your guests with gifts, product samples or any other merchandising stuff, you only need to make sure to provide him with a bag or a basket to carry them.
Enquire about this walkabout act today by contacting Scarlett Entertainment specialists. Our phenomenal in-house team will be more than happy to discuss further details on this act with you. 
BMW
Circus Ronaldo
Koksijde-Oostduinkerke Tourist Office
Pepsi
Tomorrowland
160year Katoennatie
Chassepierre street theatre festival
Cirque du Soleil
Nextel
Sportizon
Free Univeristy Brussel
Audi
" Working with you in the past eight years has always been a pleasure. He's always very enthusiastic in everything he does. "

Nathalie Phlippo, Koksijde-Oostduinkerke Tourist Office
" You are very passionate. Working with you is always refreshing, renewing and original. "

Geeta Walraven, Marketing Manager SMB at Nextel
" It was a pleasure working with you. I only have positive comments. "

Johanna Steegen, Events coordinator at VUB (Free University Brussels)
" He is a professional performer, strong in respecting timings and an extremely good executer. He delivers a very professional service "

Nik Schotsmans, Head of Brand Activation at Sportizon
" He's one of my favourite entertainment suppliers. He provides a high-end entertainment service. It's always a pleasure to work with him. Do not have any doubts about his integrity and creativity "

Nicola Bové
" You are a very talented entertainer and your skills on the stilts are amazing "

Danny Ronaldo, Circus Ronaldo
IDEA ARTICLES RELATED TO Walkabout Nature Giant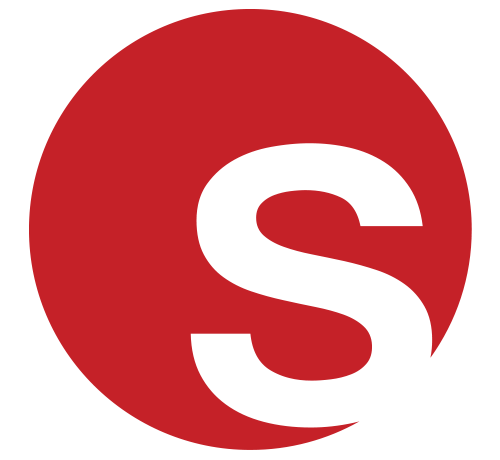 Top Summer Party Themes: Enchanted Garden, Festival and Carnival
Top Summer Party Themes: Enchanted Garden, Festival and Carnival
Grace Henley
|
07/05/2019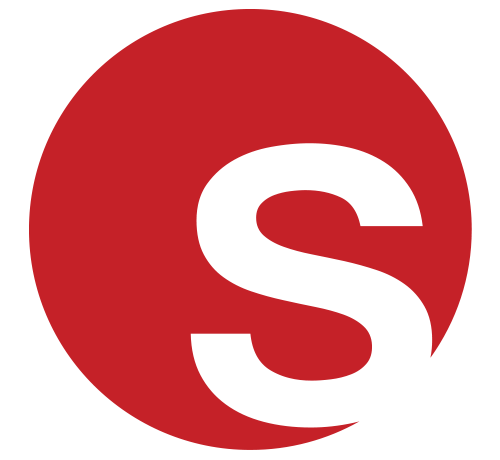 Our Most Popular Event Themes from 2018 and What to Expect for 2019
Our Most Popular Event Themes from 2018 and What to Expect for 2019
Juliana Rodriguez
|
19/10/2018