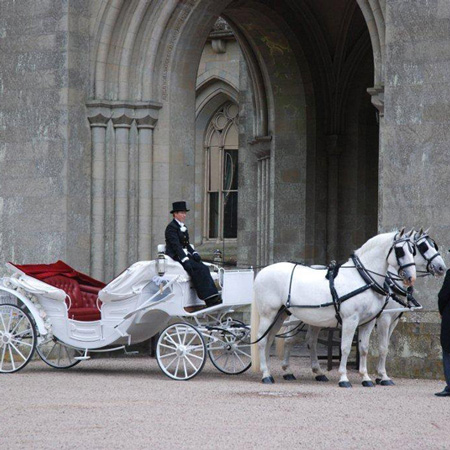 Wedding Carriages
Stunning choice of three carriages transport you and your closest to your wedding
Customisable flowers and livery colours to complement your wedding colours
Includes driver and handler in custom livery including top hat and tails
Comfortable, stylish, traditional and beautiful - and can offer champagne reception
Midlands-based company available for regional bookings
Book our beautiful and traditional wedding transport. This equestrian entertainment is perfect to have all eyes on the bride. A horse drawn carriage and wedding horses come fully dressed in customisable colours to help you feel as special as possible on your big day. 
There are few ways to make a wedding day more beautiful, but the addition of a horse-drawn cart is one of them. You've three styles of authentic carriage to choose from, dating back to the Victorian era. Each has been restored and done-up to the highest standard, and each can be open topped, hooded or completely enclosed if the weather decides to be unpredictable. 
The carriages are driven by experienced chauffeurs and drawn by two magnificent white or mottled-white horses. Your driver and the horse handler, who come with the package, will be dressed in traditional livery and, should you desire it, can coordinate with the colours scheme of your wedding.  To make things even more spectacular, the Wedding Horses provide flowers which, too, can be colour-coordinated and situated in and around your carriage. 
Traditionally, the bride would ride in the carriage to the ceremony with her father. However, given the size of the amazing vehicles, they can take up to four people. Whether you want your family, bridesmaids or closest friends to ride with you is up to you. Don't worry; your husband will get a chance too.
After the ceremony, just as the gallant white steeds are about to whisk you off on your honeymoon, our Wedding Horses can provide a champagne reception so you and your new spouse can enjoy a luxurious first drink as a married couple. 
Just before the invention of the car, they really knew how to travel in style and luxury. Our Wedding Horses don't just give you a taste of this; they give you the real deal. Enjoy your travel in incredible style, make the impact that you deserve, and wow everyone there - especially your bridegroom!
To book the wedding horses, contact our dedicated entertainment specialists today!
IDEA ARTICLES RELATED TO Wedding Carriages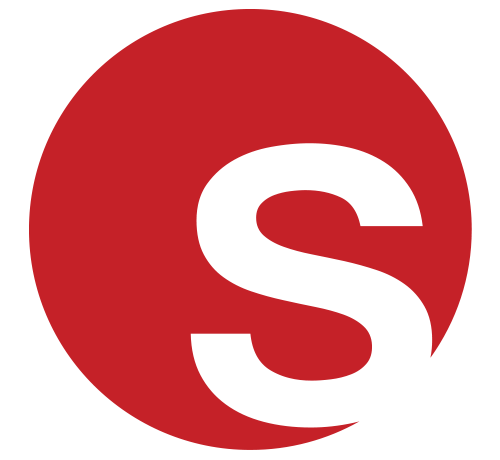 Our Most Popular Event Themes from 2018 and What to Expect for 2019
Our Most Popular Event Themes from 2018 and What to Expect for 2019
Juliana Rodriguez
|
19/10/2018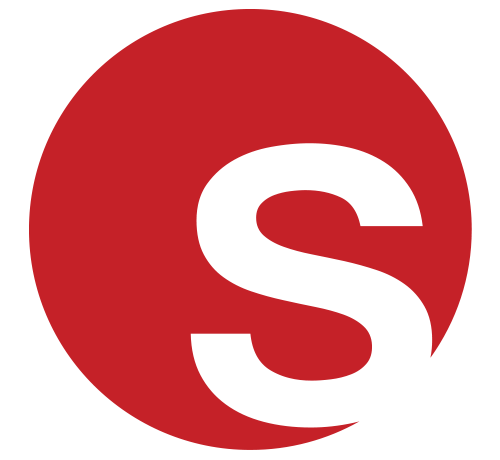 Exclusive Q&A with our fantastic Holland based street theatre company
Exclusive Q&A with our fantastic Holland based street theatre company
Grace Henley
|
02/02/2016