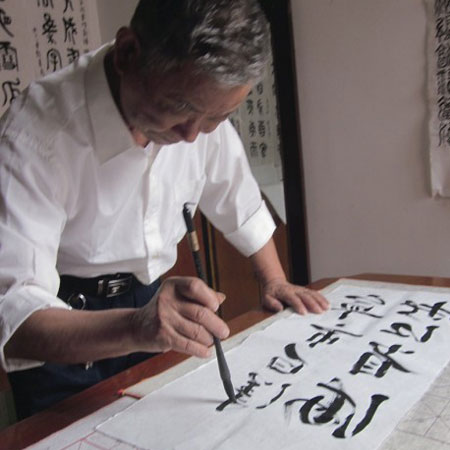 Calligraphy Artist China
Performing the traditional Chinese art of calligraphy, our talented event artist will produce beautiful typographical artwork for your event
Able to create gifts for guests or teach event attendees calligraphy, our event artist will attract lots of attention whatever the occasion
A unique memento to remember events by, our calligrapher can personalise all of his art for each specific guest
This Chinese entertainment act is ideal for cultural celebrations, festivals, corporate events & product launches
Hire Calligraphy Artist China for events in Zhengzhou & worldwide
Calligraphy Artist China PHOTOS
With a diverse roster of acts based all over the world, Scarlett Entertainment is proud to source and supply some of the best event artists and performers from across the globe. Our experienced team of creative sales coordinators will work with you to find the ultimate act to ensure that your event exceeds every guest's expectations. If you are looking to showcase Chinese entertainment in all of its forms, our Calligraphy Artist China is a superb choice. A master of the traditional Chinese art form, our calligrapher will create beautiful pieces, personalised to your event. A unique and talented event artist, our calligrapher is sure to bring your event to life.
The visual art of writing, calligraphy is a beautiful and elaborate art form. Charged with dynamic life, Chinese calligraphy is an extremely important part of historical Chinese culture. Described by Stanley-Baker as "sheer life experienced through energy in motion that is registered as traces on silk or paper, with time and rhythm in shifting space its main ingredients", the power of calligraphy far exceeds its space within the artistic realm. With many years spent honing his skill, our calligrapher is an exceptionally talented event artist. Using ink to create intricate calligraphic art works, he is a master of the traditional Chinese art.
A superb addition to exhibitions, cultural festivals, product launches and corporate events, this authentic Chinese entertainment never fails to draw a crowd of interested onlookers. Offering a one of a kind memento for guests, calligraphy can be personalised for each event attendee and taken home to remember the occasion by. Also able to provide workshops for education events, guests will love learning from our talented calligrapher.
For more information about booking Calligraphy Artist China for your special occasion, don't hesitate to contact our team at Scarlett Entertainment today and we will be in touch.
IDEA ARTICLES RELATED TO Calligraphy Artist China