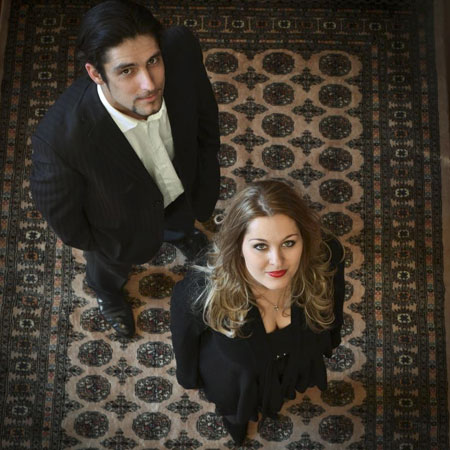 Jazz Duo Johannesburg
Provide live music for your wedding, corporate event or private party
Perform light jazz and contemporary music in English and French
Cover artists such as Frank Sinatra, Ella Fitzgerald, Edith Piaf...
Previous clients incl ABSA, Jaguar, Unilever, Anglo American...
Based in South Africa & available to perform at events worldwide
Jazz Duo Johannesburg PHOTOS
This South African based Jazz duo provide live music for your wedding, corporate event, or private party.  They play light jazz and contemporary music in English and French, covering artists such as Frank Sinatra, Ella Fitzgerald, Edith Piaf, Norah Jones, ​and many more.
Suzanne Marsay
Suzanne plays the piano and sings.  She started playing the piano at the age of 6. By the end of school, Suzanne had completed UNISA's grade 8 piano and Trinity College's performance certificate for piano. She went on to study a BSc degree in Information Technology and Music at the University of Pretoria and had the privilege of studying jazz piano under Charl du Plessis.
Suzanne is proficient in many musical styles and has a great deal of experience with studio work and live performances, in both solo and collaborative environments.
Jaco Zondagh
Jaco plays the guitar and sings.  Born in Namibia and raised in South Africa, Jaco's musical training started at the age of 10. Jaco is proficient in many instruments such as guitar, bass guitar, drums, and piano. 
Jaco's musical experience lies mainly in live rock performances in a band context, but he has also studied other genres of music such as jazz and classical.  Jaco has studied sound engineering and music production, and has significant experience in this field.
All of Me
Almost Like Being in Love
Autumn Leaves
Banana Pancakes
Better Together
Between the Devil & the Deep Blue Sea
Bewitched Bothered and Bewildered
Beyond the Sea
Blue Bossa
Blue Moon
Blue Room
But Beautiful
But For Now
Call Me Irresponsible
Ces Petit Riens
Cherry Pink & Apple Blossom White
Come Away with Me
Come Fly with Me
'Deed I Do
Diamonds are a Girl's Best Friend
Don't Know Why
Dream a Little Dream of Me
Easy to Love
Everything
Five Minutes More
Fly Me to the Moon
Gravity
Here's that Rainy Day
I'll Get By
I'm Beginning to See the Light
I'm Getting Sentimental Over You
I'm Glad There Is You
I'm Yours
In the Wee Small Hours of the Morning
Isn't It a Pity
I've Got a Crush on You
I've Got the World on a String
I've Got You Under My Skin
I Won't Dance
Je ne Regrette Rien
Just in Time
La Mer Opale
A Foggy Day
Let's Do It Let's Fall in Love
Little Room
L-O-V-E
Lucky
My Baby Just Cares for Me
Nature Boy
Night and Day
Nightengale
Not Too Late
On the Sunny Side of the Street
Our Love Is Here to Stay
Padam padam padam
Polkadots and Moonbeams
Samba Saravah
Satin Doll
Somebody Loves Me
So Nice (Summer Samba)
Summer Wind
Sunrise
S'Wonderful
Tea for Two
Teach Me Tonight
That's All
The Boy Next Door
The Closest Thing to Crazy
The Girl from Ipanema
The Nearness of You
The Party's Over
The Shadow of Your Smile
The Tender Trap
The Way You Look Tonight
Thou Swell
Tout Doucement
Try a Little Tenderness
Under a Blanket of Blue
Violets for My Furs
Virginia Moon
What a Difference a Day Made
What a Wonderful World
What Am I to You
Wonderful Tonight
You'd Be So Nice to Come Home to
You Do Something to Me
La Vie en Rose
Outsurance
University of Witwatersrand
Anglo American
Capital Eye Investments
SA Entertainment Online
Toadbury Hall
The Blades
Die Akker
Cradle of Humankind
Olympus Stream
Kloofzicht
The Fairway
Casamento
Casa Toscana
Casablanca Manor
Waterfall Cove
ABSA
University of Pretoria
Water Institute of South Africa
Unilever
Event Marche
Werksmans Attorneys
Venues
Avianto
Everwood
Tres Jolie
Hazeldene Hall
Kwandaba Lodge
Serengeti Estate
Kleinkaap
Blaauwpoort
Villa Tuscana
Valverde
The Willows
Jaguar