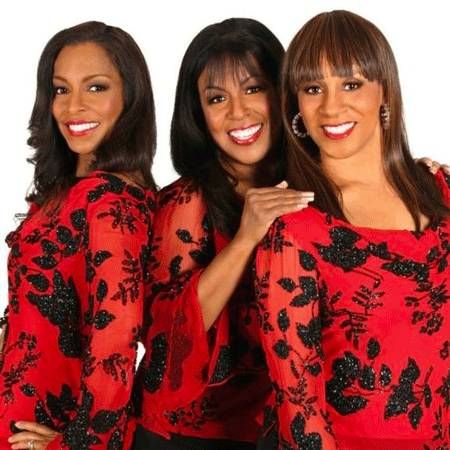 The Sounds of the Supremes
The Sounds of the Supremes featuring Kaaren Ragland, Kathy Merrick and Althea Burkhalter boast unforgettable experience
Over 30 years of experience in live performance, cabaret, theatre, musicals, television and recording
A live stage show that has continued to show itself to be one of the most definitive contributions to American pop music history
Perform all of the Supremes greatest hits as well as many other Motown classics
Based in Los Angeles California USA and available for worldwide bookings
The Sounds of the Supremes PHOTOS
The Sounds of the Supremes boast live stage shows that offer unparalleled experiences of American pop music and 1970s music chart toppers that deliver a vocal blend of Motown classics, standards and contemporary songs. Blending their exceptional vocals together this American female singing group recreate the style and sound of the Supremes original line up.
Since the late 1980's when lead singer Kaaren Ragland founded The Sounds Of The Supremes, the group has achieved incredible worldwide success with an incomparable energy packed show that features more than 20 hit songs from the Supremes as well as other Motown and American pop music.
Joined by Kathy Merrick and Althea Burkhalter, this American female singing group have over 30 years of experience performing live stage shows, recording, television, cabaret, theater and musicals, delivering a fantastic vocal blend on Motown classics, standards and contemporary songs. Performing their hit music with stylish choreography and unrivaled glamour, The Sounds of the Supremes truly are a must see and perfect for any event looking for an American female singing group to bring heaps of nostalgia and energy top their event. Singing 1970s music hits and American pop music and Motown,The Sounds of the Supremes have continued to be one of the most definitive contributions to American pop music history. 
Having appeared as a member of Mary Wilson's Supremes, Kaaren travelled across the world to Europe, throughout the USA, the Middle East, Canada, South America, Asia, Australia, Japan, New Zealand and more with shows that included performing for HRH Princess Margaret, three sell out performances at the London Palladium and the Legends of Rock Australian Arena Tour. 
With nearly 30 Top 40 hits and countless top 10's and number one chart toppers worldwide, when Mary Wilson chose to pursue a solo career our Sounds of the Supremes was brought to life by former members of the group to create a rich musical legacy to the music of the Supremes. 
Led by 1970s and 80s Supreme Kaaren Ragland, The Sounds of the Supremes boast a must see two hour long live stage show that excites all generations and brings the magic of the Supremes back to life. 
To book The Sounds of the Supremes or for more information about live stage shows and 1970s music - contact our team of Entertainment Specialists today.
Baby Love
Come See About Me
Falling in and out of Love
I Hear a Symphony
I'm Gonna Make You Love Me
Love Child
My Guy
Nothing but Heartaches
Ain't That Peculiar
Reflections
Someday We'll Be Together (long)
Stop in the Name of Love
The Happening (long)
Where Did Our Love Go?
You Keep Me Hangin' on
Play on Fanfare
Back in My Arms Again
Exit/encore
Heatwave
Itchin in My Heart (short)
Jimmy Mac
Love is Here
My World is Empty Without You
Pink Cadillac
Play – Love Child Intro
River Deep Mountain High
Stoned Love
Superwoman
Up the Ladder to the + Play off
You Can't Hurry Love
And More
" Even the most hardened critics would find it difficult to resist the Sounds of the Supremes, the charismatic Ragland said the band would be taking us on a musical journey and I thoroughly enjoyed the ride "

STAGE & TELEVISION, U.K. Green Room, Café Royal - London
" The Sound remains the same "

Philippine Star, Manila - Indoor Concert Center
" The three lovely ladies gently took the audience on a nostalgic journey to Motown "

Malay Mail - Petaling Jaya Hilton Hotel - Malaysia
" The Supremes music lives on "

New Straits Times - Singapore
" Born again Supremes "

Drum Media - Australia
" Music made in Heaven "

Sydney Morning Herald -  Australia
" Incomparable energy packed show featuring more than 20 hit songs in a "a non-stop bravura performance of immense vitality recreating perfectly the frenetic style and sound of the original lineup "

WHAT'S ON: Green Room, Café Royal - London