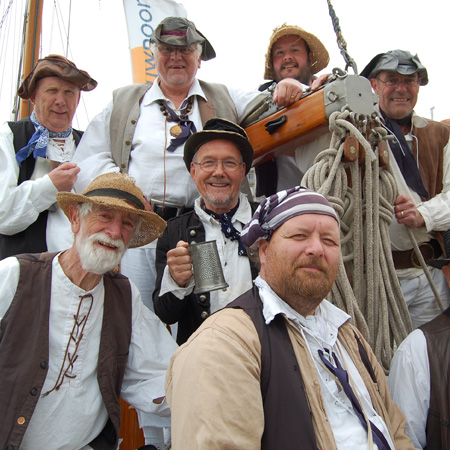 Sea Shanty Band
Sea shanties sung with gusto and forebitters, delivered with pathos
Played at The Tall Ships Regatta in Wateford and 2012 Olympics in Weymouth
Appeared on national television and radio both in the UK and in Europe
Presented with most authentic shanties award at the Krakow Shanty Festival
Dressed in period costume they encourage the audience to sing along
Devon's "original buoy band" were formed in 2007 to breathe new life into the rich maritime heritage of their home port. They have since ventured further afield, bedecked in the garb of early C19th merchantmen to put borrowed songs back on to a tall ship's deck or into a dockside tavern. Their repertoire splices together shanties sung with gusto and forebitters, delivered with pathos.
The Sea Shanty Band are increasingly in demand at home and abroad and have played the main stage at several major UK folk music festivals, as well as appearances at Plymouth Pavilions, a nightclub in Soho and many a village hall.
They played at the 2011 Tall Ships' Regatta in Wateford, Ireland and at the 2012 Olympics in Weymouth. They will be playing the Tall Ships' again in 2014 at Falmouth.
The band are an award-winning shanty crew, having been presented with the Stan Hugill Trophy for the "most authentic shanties" at the very well respected, International Krakow Shanty Festival. Besides Eire and Poland, they have also visited Germany and Holland and have made a number of tours to France and Belgium.
 
They have appeared on national television and radio both in the UK and in Europe.
To find out more about how to book contact our team of Entertainment Experts.
Admiral Benbow
Alabama John Cherokee
All For Me Grog
All Things Are Quite Silent
Barque in the Harbour
Betty Stogs
Blood Red Roses
Blow the Man Down
Bold Benjamin
Bold Riley
Boney Was a Warrior
Bonny Ship The Diamond
Boston Harbour
Brave Wolfe
Bring `Em Down
Bully in the Alley
Bye-bye my Roseanna
Candlelight Fisherman
Cheerily Man
Chicken on a Raft
Cobh Shnaty
Congo River
Cruel Were My Parents
Dark Eyed Sailor
Eliza Lee
Essequibo River
Fall Down Billy O'Shea
Farewell Shanty
Fiddler's Green
Fire Down Below
Fire Marengo Fire Away
Fireship
Frobisher Bay
Go To Sea No More
Goodbye Fare Thee Well
Greenland Whale Fishery
Handsome Cabin Boy
Hanging Johnny
Hard on the Beach Oar
Haul Away for Rosie
Haul Away Joe
Haul Away the Bowline
Haul Away the Bowline Boys
Hearts of Oak
Heave Away my Johnny
Heave My Boys Away (aka Capstan bar)
Heaven's a Bar
Heilan Laddie
High Barbary
Hilo Johnny Brown
Hog's Eye Man
Home Boys Home
Huckleberry Hunting
Hullabaloo Belay
Hundred Years Ago
John Damarey
John Kanaka
Johnson Girl
L'Harmonica
Le Capitaine de Saint-Malo
Leave Her Johnny Leave Her
Little Sally Racket
A Sailors Life
Lord Franklin
Lowlands Away
Lowlands Lowlands Low
Mermaid
Mingulay Boat Song
Molly Malone
Mollymauk
My Johnny Was a Shoemaker
Nancy Perriam
New York Girls
No More Auction Block
Old Billy Riley
Old Moke's Pickin on a Banjo
On Board A Man-Of-War
One More Pull Boys
Paddy Doyles Boots
Paddy Lay Back
Pay me my Money Down
Pique la Baleine
Poor Old Horse Chanty
Pretty Nancy of Yarmouth
Pump Her Dry
Randy Dandy O
Rattling Winches
Rio Grande
Roll Alabama Roll
Roll the Old Chariot Along
Roll the Woodpile Down
Rolling Down the River
Rolling Down To Old Maui
Rolling Home
Rolling Sea
Roseabella
Round The Corner Sally!
Row me bully boys row
Row On Row On
Row Bullies Row
Rule Britannia
Sailboat Malarkey
Sailor Ain't a Sailor
Sally Brown
Saltpetre Shanty
Sam's Gone Away
Santee Anna
Shallow Brown
Shenandoah
Shiny O
Skipper Jan Rebek
South Australia
Spanish Ladies
Stormalong
Strike the Bell
Sweet Ladies of Plymouth
Tea and Coffee
Ten Thousand Miles Away
The Black Ball Line
Time Ashore Is Over
Tom's Gone to Hilo
Whiskey O
Wild Goose Shanty
Won't you go my Way
Yellow Girls
Long Time Ago
IDEA ARTICLES RELATED TO Sea Shanty Band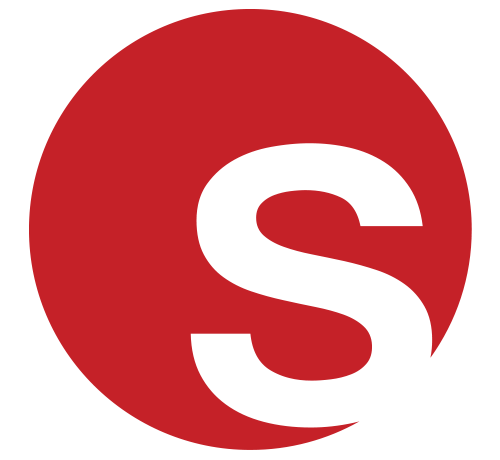 Culture Marketing: How Brands Use Cultural Entertainment to Add PR Value
Culture Marketing: How Brands Use Cultural Entertainment to Add PR Value
Juliana Rodriguez
|
12/07/2019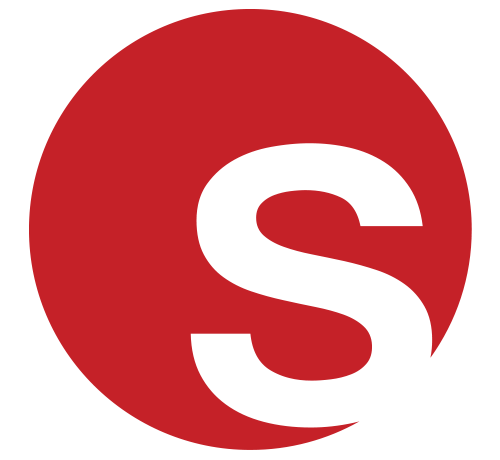 What is Cultural Entertainment (and why you should book this for your event)
What is Cultural Entertainment (and why you should book this for your event)
Grace Henley
|
09/07/2019